Looking Forward
Happy New Year everyone! Hopefully you rang in the new year in style, and are ready to make 2016 even bigger and better than last year! In order to help achieve this, our CEO Lawrence Jones MBE believes in setting goals in order to achieve your dreams; but it doesn't hurt to have a quick look back too!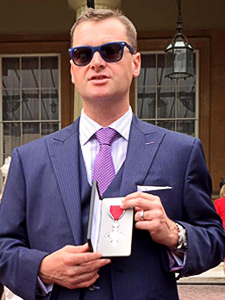 Considering that the year began with Lawrence being awarded an MBE from the Queen, we knew 2015 was set to be a real blinder. He made sure that the excitement and benefits were felt across the company; here are a few highlights from 2015 that the UKFast team will look back on fondly:
Fun at the office – We've had loads of great events and surprises this year, not least of which was when, way back in the summer during a rare heat wave, Lawrence declared it 'Beach Week'! We were thrilled to be able to wear our own clothes to combat the heat (which included some very questionable Hawaiian shirts!), and enjoy an ice cream van and beach created in our own car park! Then, so that winter would seem a little less bleak, we came in to find an ice rink set up where the beach once was for our Christmas Friends and Family party!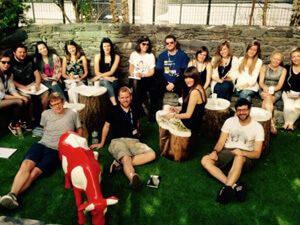 And fun in other places too… – From team-building trips to Verbier, and cinema trips to Spectre and Star Wars, in 2015 we took any opportunity to make connections, both within the team and with partners and clients! Employee engagement has always been a winning formula for Lawrence and Gail, and they're never short of creative ways to say thanks for our hard work or for customer loyalty!
Top visitors – Our events team has been working their little socks off this year, and we've had some incredible people come and talk in the UKFast Auditorium, and some incredible people watching too! From Inspire Manchester which was jam packed with inspirational figures, to Linux legend Jon 'maddog' Hall, there's been something for everyone!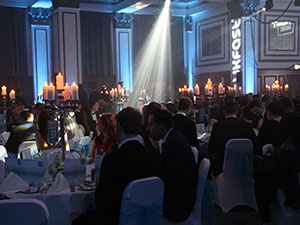 In the community – We believe in giving back to the community – both close to home and a little further afield. From Tyson, one of our top engineers, helping bring tech resources to schools in Malawi, to Code Club, to our work with the Dean Trust Schools, and our recent Mission Christmas success, there's never been a better time to get involved!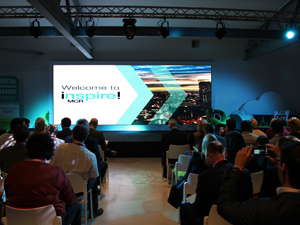 But looking back is only the half of it, and it's important not to dwell too much in the past. 2015 was amazing, but we know that 2016 is going to be even better and we're excited to see what the year ahead holds!
Studies have shown that people who set goals are more likely to succeed and – perhaps unsurprisingly – Lawrence is a big believer in writing down goals to create your own success.
So, after you've had a quick look back, make sure you take a good look forward, and think about how you want the next year, five years and even fifteen years to look; when Lawrence and his wife Gail started UKFast sixteen years ago, little did they know it would grow to the incredible business it is today, but by setting some goals for the future they were already on the right lines!
Happy 2016 from all of us at UKFast!