How to Keep Track of Customer Loyalty
In this digital day and age, businesses have a seemingly endless stream of potentially valuable data at their fingertips. It's a goldmine of information, but the trouble is, many companies aren't using it to their advantage. Phil Foster of Love Energy Savings shares his insights.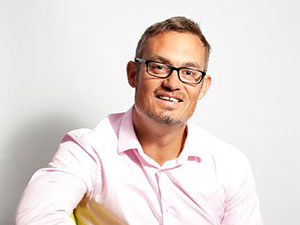 There are some occasions when numbers and raw data don't give you the kind of insight that you're looking for. Sometimes, only qualitative research can do that. So how do you go about monitoring something as subjective as customer service, or something as fluffy and unpredictable as customer loyalty?
You would think that the only way to track such things is to ask people for their honest opinions on your brand and how they have been treated by your staff. While there's no denying that this is a big part of it (and you may have to develop a thick skin against bad social media reviews – you can't please everybody!) you can't rule out the important role that data has to play in fine-tuning your processes in an attempt to up your customer retention rate.
It's always nice to have a role model to follow, isn't it? At Love Energy Savings, a leading business energy comparison website, we combine qualitative and quantitative data to produce the ultimate approach to monitoring customer loyalty.
Once a customer has signed up to switch their energy supplier, they are asked to review Love Energy Savings via Trustpilot. There's nothing intrusive about it – after all, there's nothing like persistent pestering to turn what would have been a decent review into a bad one. This obviously gives the business some insight as to how they've been performing from a customer service point of view. When combined with the overall star rating you get a pretty good overview of how your customers feel about you.
But we've only just scratched the surface here. You also need to ensure that customers keep coming back to you, rather than turning to a competitor. We do this by issuing a reminder to previous customers when their contract is up for renewal 12 months down the line. This is where proactive customer service starts to pay off.
You can also ask customers to complete an annual relationship survey, which looks at their experience, as well as gauging their satisfaction levels and what kind of value they have had from the service. The data from these quick and simple questions can then be collected and used to benchmark and improve the company's performance year-on-year.
Using negatives to your advantage
Although doing these things are highly encouraging, it's not all sunshine and rainbows. We can't say for sure, but it's safe to assume that there isn't a business out there that manages to retain 100% of its customers year after year. When negativity is in the air, it's easy for us to make like ostriches and bury our heads firmly in the sand. Everything will be rosy once we take our fingers out of our ears and stop yelling "nah, nah, nah, I can't hear you", right? In reality, there's always room for improvement and it's crucial that companies monitor negative feedback and use this data to make positive changes wherever they can.
Love Energy Savings Marketing Manager Charlotte Boss reckons this approach is a hugely important part of tracking customer loyalty: "We measure loyalty by tracking customer retention rate alongside the reasons for non-renewal. This allows us to see where we can improve the service that customers receive and also helps assist marketing strategies to ensure we're at the front of people's minds at point of renewal," she commented.
By closely analysing all reviews left online, you can gain a clear picture of why customers have chosen not to use you again.
Charlotte continued: "Measuring customer service is a leading indicator of loyalty, this is important to LES as it increases customer lifetime value. From a marketing perspective it costs less to retain a customer than it does to acquire new ones. As a business, it's our mission to create a big difference and make life easier for UK businesses. In a market that is often clouded with bad press we strive to offer fantastic customer support and this is embedded within the culture of our business. We love building rapport with customers and helping them to save money on their electricity and gas bills year on year."
Never take your customers for granted
When customers come back to you year after year, it's all too easy to take them for granted. In truth, regardless of the industry sector you operate in, there's always a rival company waiting in the wings to swoop in and take your loyal customers away. In the digital era, it's never been easier for consumers to weigh up different options before deciding where to spend their cash. Just think of how much research you do yourself before you commit to an online purchase. As consumers, we're more informed than ever.
As such, if you fail to adopt a holistic approach to tracking customer loyalty, it'll be nigh on impossible for you to improve. You may think you've cracked it. Trustpilot ratings in the late 90% bracket can convince you that you're already doing everything you can to keep your customers happy. This is no time to get the cigars out, though. When you dig a little deeper into your customer data, you'll inevitably find some worrying factors and trends that are costing you repeat business.
It's vital that you identify these problems and then deal with them swiftly, ensuring that your customer loyalty rating is even higher in 12 months' time. Businesses have got so much data and qualitative information at their disposal, it's imperative that they use it effectively.
Phil Foster is the MD of Love Energy Savings, a North West-based business electricity and gas price comparison specialist.