DIY Security for SMEs
Businesses are starting to realise that they need to take a more proactive role in protecting themselves. However, not all SMEs will have the knowledge – or the cash – to do this, and it can fall by the wayside. This must not happen. One of the questions that our recent Safe Harbour Q&A whitepaper puts to the experts is 'I'm a small business owner and can't afford a security consultant. So what can I do?'. Here are some tips from the experts on how SMEs can do it themselves.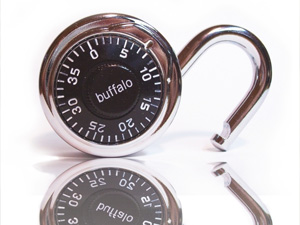 With stricter regulation set to come in around data compliance, businesses need to make sure that all the bases are covered. For large companies this may mean bringing in outside help to audit their hosting infrastructure and help them tick all the boxes. But for some start-ups and SMEs such expenditure might not be an option.
However, this doesn't necessarily need to mean you're at a disadvantage, as long as you're savvy. Kamal, Information Assurance Consultant at UKFast, says: "It's actually a potential advantage for small businesses. As an SME's architecture is likely to be far less complex than a large company, it's much easier for small businesses to map out their entire operational environment. Once they have this map, suppliers can be contacted and asked exactly how data is handled in this environment."
To do this though, you must first make sure you fully understand your solution and where your data is going. UKFast's MD Jonathan says, "Your hosting provider can and should be willing to help you understand all of this, without the need for you to bring in a specialist. Something I would advise small businesses to do is assign someone to this role. Whether it's the IT manager, the marketing manager or the MD, taking ownership for understanding where data is and where it comes from is a really important step."
And, while this may sound confusing, it could all ultimately end up working to your benefit, according to Andy, MD of Secarma Security Consultancy. "As businesses grow cloud will inevitably become a more integral part of business strategy. As businesses become more aware and more concerned, cloud providers will need to offer more clarity on data sovereignty. You'll be spoilt for choice so it'll actually be down to you to do the due diligence. Ask yourself who is the right provider rather than thinking there's no one out there who can help."
At UKFast we pride ourselves on our UK-based, wholly owned, custom-built data centres, so that you know exactly where  your data is, cutting down some of the worries surrounding data compliance.
Download the Safe Harbour Q&A guide for more insights from the experts.