'Tis the Season (for Cyber Attacks)
The festive period often sees a rise in cyber attacks – a rubbishy little gift from grinchy attackers. And the last thing you want while you're eating chestnuts by an open fire is to click on a dodgy link in a wine and turkey-induced stupor and then be stressing about your system. So, here are five top tips for keeping safe over the holidays!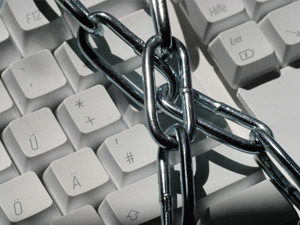 Be wary of links in emails, even if they seem like just festive 'bants'. There's nothing bants about a virus. Also watch out for sites that don't have the necessary safeguards; look for the green padlock in the corner of the browser address bar and if you can, verify that the SSL certificate is legit. During the festive season a lot of fake sites spring up and sometimes vendors are in a rush to sell merchandise so they take shortcuts setting up websites without the proper security controls in place.
Watch what you're plugging into your machine. USBs may look all cute and small but they can still be powerful tools for moving viruses about.
Keep your updates updatin' over the festive period – companies use them to issue bug patches and other important things like that. Ensure that all anti-virus software guarding the gateways of your system is present and up to date too.
Educate your team, and restrict any unnecessary privileges. Internal threats – intentional or otherwise – are a growing problem. Our security arm, Secarma, says, "You're only as strong as your weakest link. If attackers can get inside your system using one weak spot, it doesn't matter how strong the rest of your defences are, you're in trouble."
The end of the year might be a good time to think about changing up your passwords too, and reviewing and refreshing your security strategy – but wait til the New Year to actually do it, otherwise you'll forget them over the break! Ensure you don't have any passwords duplicated across different accounts, and that they're long and strong; and if you feel need any help with things like penetration testing, firewalls or vulnerability scans, your hosting provider can be a good first port of call.
Take a look at our security solutions web page for more information on how UKFast helps our clients protect themselves.