UKFast Cuts Compliance Worries
We've been talking quite a bit about Safe Harbour recently, and what it means for you (and with good reason, it's pretty flippin' important!); but sometimes seeing is believing, so we're sharing the story of one of our clients who found the assurance they needed in order to protect themselves in the wake of the changes!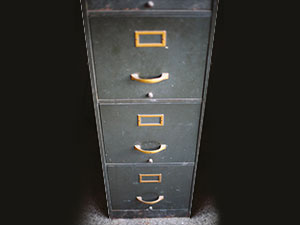 If you're not up to speed on Safe Harbour it's a data transfer agreement that was recently declared invalid. The  move has major implications for your data, and what you have to do to remain compliant as a business. Regis UK – a flagship division of Regis Corporation, the largest salon company in the world – recently went into partnership with John Lewis. Because of this, and following the invalidation of Safe Harbour, the team knew it had to ensure it was protecting its data to the best of its ability.
To do this, tackling any information security issues, and having the assurance of data sovereignty it needed, Regis realised that it would need any new and future hosting to be UK-based. Therefore, the fact that the UKFast data centres are UK-based and we have a tightly controlled supply chain stood out for Regis, and it moved the rest of its sites to us.
Graham Kay, project manager at Regis UK, said: "Safe Harbour has highlighted the need for any new server deployments to be UK-based to avoid issues later, and some of our current systems and suppliers' systems will need to be UK based too – now or soon. As a result of Safe Harbour being brought to our attention we have now brought many of our other sites such as Sassoon Academy and Sassoon Salon over to UKFast and there will certainly be more to follow."
There's nothing more important than making sure that your data – and your clients' data – is as secure as it possibly can be. Hosting with a company you can trust is the first step but there are many more to take. It'll be a long road, but it's worth it.
Read the full case study on our website, and for more information on Safe Harbour and how to protect yourself, download our whitepaper today!