Fridays at UKFast – 18th December
The end is so close we can almost taste it – and it tastes of tinsel and turkey! This week we've been talking about 2016 as the year of the security threat – but luckily we've also got a webinar talking about security and cloud predictions, so you can go into the new year armed with all of the knowledge. We've also been talking about Mission Christmas and have a special case study illustrating how the relationship between a hosting company and its clients can literally save Christmas!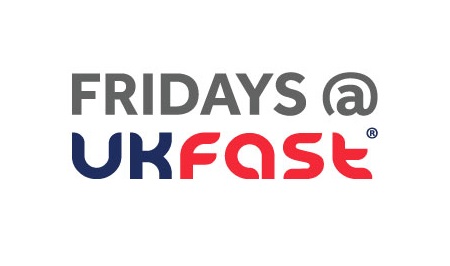 Banking on mobile?
Even with the rise of mobile users, it seems that us Brits still have a traditional streak at heart. A new report by Forrester suggests we're now using a mix of mobile and traditional methods to access our banking – which might come as a surprise to those that were expecting mobile to really streak ahead this year! Apparently more than a third of us still visit branches at 36%, with 28% using mobile banking and 73% banking online, up from 69% a year ago.
"Despite the migration of routine interactions to digital channels, many customers still want to visit a branch and talk to someone when buying a product or seeking advice," said Forrester analyst Aurélie L'Hostis. "Branches will continue to be an important distribution channel in the UK, especially for high-value, complex or emotional interactions, such as buying many types of financial products." So, looks like your local branch could be here to stay!
Netflix and sleep
Apparently the Internet of Things is hitting Netflix next, as the streaming giant has revealed a pair of socks with smart sensors that should be able to tell when you've fallen asleep and pause the show! The main problem will be detecting the difference between when you're just sat still and when you've actually fallen asleep, because having Breaking Bad paused every five minutes could get real annoying real quickly; apparently the in-built accelerometers are sensitive enough to tell the difference, luckily.
The socks aren't actually available commercially, but are part of Netflix's 'Make It' scheme, trying to get makers and programmers to put together cool things that will enhance the watching experience for Netflixers. The company's released the plans for the socks online so if anyone wants a Christmas knitting project…
Reviewing Facebook's 'Year in Review'
The Facebook 'year in review' and 'on this day' tools can be a pretty cool way of looking back over the year and your Facebook career; it can also be a reminder of things you'd rather forget. In response to some pretty upset users who've received a reminder containing pictures of friends who've passed away or exes, things which you might prefer didn't spring out from your Facebook page, the social media squad will now make sure you don't have any pictures from memorial accounts or people you've blocked. You can also edit the slideshow once it comes up and if you decide they're memories you want to be reminded of you can add pictures from those accounts back in.
Have a good'un!