2016 Set to Be the Year Threats Cut to the Core
Despite being mercilessly mocked by some of the tech lads at work, I've always been a fairly big fan of Apple products. I know that – much like the human brain – I would only ever use a small percentage of the tech's capabilities, but it's easy to use and pretty shiny. Plus, it's always been considered pretty safe. Unfortunately for all the Apple users out there, that looks set to change.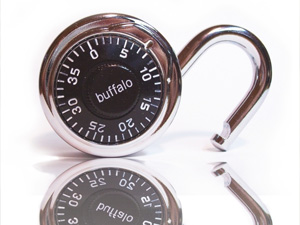 According to research from two separate security firms – FireEye and Symantec – it looks likely that 2016 will be the year that malware goes big for Apple.  Attacks on the iOS operating system has actually already doubled this year, and threats to Macs have also increased, so thanks for nothing 2015.
Unfortunately though, 2016 is set to be even worse. And crucially for all you businesspeople, corporations are now being targeted more, as more are now using Apple products. Basically, as some of the most coveted and popular tech on the planet, it's a ripe target for attackers.
Apple Pay could also be contributing to the rise, with the added financial angle increasing the incentive for attackers to develop malware for Apple.
In 2014 Symantec saw a monthly average of between 10,000 and 70,000 Mac computers infected with malware. But in the first nine months of this year, it found that the number of unique OS X computers infected with malware was seven times higher than for the whole of 2014. Not looking good.
Having said that, the firms do acknowledge some of this could include 'greyware' which isn't a threat but just dead annoying – like software that serves ad pop-ups and tracks your browsing habits. Still, not something that should be happening.
The researchers also found seven new threats aimed at Apple's mobile iOS platform, and if your device is 'jailbroken' – i.e. been unlocked to use with any provider – you could be particularly vulnerable.
FireEye also found that XcodeGhost, iOS malware that was thought to be the first large-scale attack on the Apple app store, managed to sneak onto the systems of 210 businesses, even though Apple acted quickly to remove it from the store. Bleak.
"This is far fewer than Windows desktops and we don't want to scaremonger. Apple remains a relatively safe platform but Apple users can no longer be complacent about security, as the number of infections and new threats rise," said the experts.
So, although right now you're probably distracted by more important things, like Christmas, take some time out from the festive fuss to schedule in some security time. Seriously – this is something I'd never thought I'd say but – it's more important than Xmas. Or at least, on par. Or at least, it might ruin Xmas if you don't prepare. One of the above.
As always it's important to ensure your systems and responses are up to date and ready to go. You want your security strategy to be the Eye of the Tiger of security responses – always ready for the fight. Ensure you're keeping your system and security up to date, doing regular tests, educating your team, and get in an expert if necessary; this is true of all businesses, not just ones that use Apple products, otherwise 2016 could be a bit of a rotten all year round.
For more information on the security solutions on offer with UKFast take a look at our website or give us a call on 0208 045 4945.