Fridays at UKFast – 11th December
Happy Friday everyone! This week we've been sharing some cheesy festive jokes and asking what price you should be paying for security; we've looked at the new security MA and the changing security rules that EU businesses need to be aware of; finally, we asked some experts what it takes for a tech startup to succeed! Have a gander, then have a great weekend!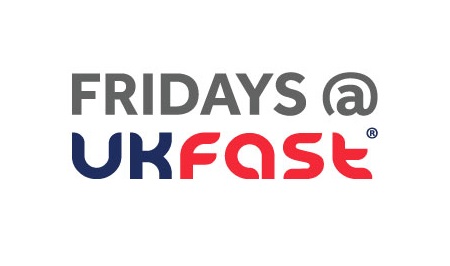 The Key to Good Security
Xbox Live has accidentally leaked some of the private keys that secure its customer accounts, potentially leaving its website vulnerable and putting its users at risk. The keys allow the website to guarantee the authenticity of the certificate – basically letting you know that you can trust it. So after the leak, attackers could have potentially impersonated the website to get to user data, otherwise known as a man-in-the-middle attack.
Microsoft's now updated the certificates and the company's recommending users should install all Windows updates to make sure they have the most up-to-date versions. Although what went wrong is still unconfirmed it's important to remember that security threats aren't just shady internet boogeymen searching for a way to hack your business systems. One of the biggest security threats is human error and it's just as important that employees know how to act responsibly to protect yourself from external attacks.
A Smarter Way to See a Doctor
As part of the Welsh government's new strategy  to put digital at the heart of health, Welsh patients will soon be able to consult their GP using their smartphone, and also monitor their conditions via apps. They can also book more appointments online and access health records over the internet.
On the flipside, NHS staff will also be expected to increasingly adopt digital and use mobile devices to "access, collect and transmit data quickly". The aim of the initiative is to give patients more control over their care and the NHS reckons that giving patients access to their own records could help improve their overall health.
FaceWork?
Facebook is launching a new service… and it's almost exactly the same as its current one. Facebook to Work will be rolled out over the next few months, and is pretty much the same as regular FB but lets businesses use a different work account in order to help collaboration. It's intended for companies specifically, and will have a couple of new tools that they can pay for, including security.
There will also be some restrictions, like some games won't be available – sadly for Candy Crush addicts – and the company will be in control of what employees can do on the site. Companies can start using the service soon, and more than 300 companies have already signed up to test it, including some big names like RBS and Heineken!
This dog knows it's all downhill to the weekend!
Have a good weekend!