Fridays at UKFast – 4th December
It's Friday, it's December, maybe you've got your Christmas party this weekend – basically, it's a good time to be alive! This week we've been talking about the Autumn statement, tips from the Insider breakfast on SME growth, the dazzling new Wi-Fi, why security isn't child's play, why Christmas might be salting your connectivity game, and finally, we're sharing some hot tips from our Safe Harbour webinar! Now catch up with the best of the rest!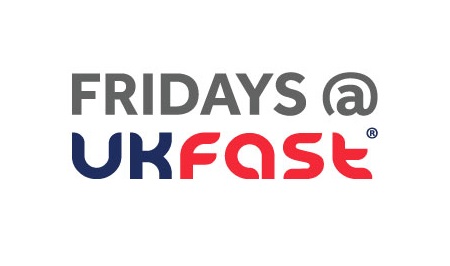 Spoon-feeding your data
Weatherspoon's is the latest casualty on the growing list of cyber attacks, which could potentially put hundreds of thousands of customers' data at risk. According to the pub company, around 650,000 people might have had their personal details leaked, including the card details of around 100 people.
Luckily it doesn't look like the data can be used to nick money but it's possible that the information will be sold on the black market, so the company is advising people to keep an eye out: "In this instance, we recommend that you remain vigilant for any emails that you are not expecting, that specifically ask you for personal or financial information, or request you to click on links or download information."
It insisted: "These credit or debit card details cannot be used on their own for fraudulent purposes, because the first 12 digits and the security number on the reverse of the card were not stored on the database." Interestingly it didn't mention how the users had given the info though.
Manchester is a Smart city!
We already knew that Manchester's pretty tip top, but now it's won an award to prove it! A Manchester-based project scooped an award in the government's Internet of Things contest, worth £10m. The winners – City Verve – was chosen because of its "ambition scale, coordination across the public and private sector and potential for success," according to the Department for Culture, Media and Sport.
The project looked at the potential of the IoT in health and social care, transport and environmental monitoring and public safety; and includes exciting things like talking bus stops with location-based services, sensors and beacons and intelligent digital signage. It'd also let you check into a bus stop and let the operator know you're waiting!
Ed Vaizey, digital economy minister, said: "The project will bring real benefits to people who live and work in Manchester, one of our Northern Powerhouse cities. The UK's tech sector is renowned for its creativity, as well as pioneering research and development. The Manchester project will help the UK to be a world leader in the adoption of internet of things technologies and inspire others around the world to create smarter cities."
Facestreaming
Facebook is the latest corp to jump on the video bandwagon as it'll now offer a live-streaming video service! Although celebs and some high profile users have been able to use the feature for a few months now, the service is now expanding, jumping on a growing trend for live-streaming seen throughout 2015 (and with Amazon paying $1bn for live-streaming site Twitch last year, FB may have the right idea!).
To begin with the feature will only be available to some users in the US and only on iPhones; the plan is to open it up to everyone but, at this point, there's been no indication of when. In its blog, Facebook said: "Live lets you show the people you care about what you're seeing in real time – whether visiting a new place, cooking your favourite recipe or just want to share some thoughts." You'll get info on how many people have watched the vid, who's watching, and any comments, and the videos will be saved on your timeline unless you delete them.
Privacy advocates aren't so keen on the idea but a FB spokesperson assured it'll be fine: "They will be cognisant of the privacy concerns and I believe there are restrictions on how the content can be shared, so that it won't be automatically broadcast to everyone." Hm.
We've got a special Christmas video to share with you, enjoy!
Have a good one!