Life Without a Safe Harbour
Since the demise of the Safe Harbour agreement, both businesses and consumers have been made aware that their data is afloat in an increasingly stormy sea. But, the weather is changing, and new regulations are on the horizon. It's more important than ever that you know where your data is stored and – if you're a business – what you need to do to remain compliant. UKFast recently hosted a data sovereignty webinar where the experts lay down what you need to know in order to keep your data safe and your business compliant.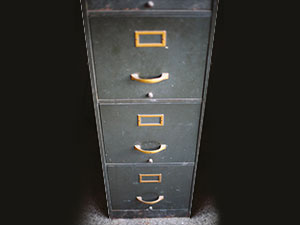 If you're not already familiar with Safe Harbour, it's an agreement set up by the US department of commerce to make non-EEA companies compliant with the more stringent EEA data protection laws, allowing for the ease of transfer of data from the EEA. The problem is that regulation wasn't in place to know what was happening to user data after it had been transferred.
The fallout of it all is that if you're a consumer you're going to wanna know who's eyeballing it, and if you're a business you best make damn sure you know how well protected it is or you're going to be in pretty hot water. For small businesses, not ensuring you're compliant could mean fines of up to £50,000, and that's set to go up with the introduction of the new rules.
The big problem with Safe Harbour discussion was how out of date it was. The agreement is 15 years old and, since then the goalposts have dramatically moved because of the introduction of cloud. Speaking during the webinar, Dr. Chris Folkerd, Director of Enterprise Technology at UKFast, said: "When Safe Harbour was introduced, cloud hadn't really taken off. Back then you had your data on a dedicated server and you knew exactly where that was. With cloud it's much harder to keep track of where your data is." Which, of course, is why it's important to use a hosting provider you can trust.
The team then also outline tips on how to ensure your hosting provider is looking after your data. At UKFast we keep your data in our wholly owned UK-based data centres so which removes one of the stress points.
This idea of ensuring you're secure – an important point no matter what size you are – is touched on throughout the webinar, and Kamal Lathar, Information Assurance Consultant at UKFast, goes in-depth on ensuring your supply chain is safe and internal security policies are in strong enough.
With Safe Harbour now officially invalid, it's down to you to keep track of your data, and ensure that it is exactly where it should be.
Listen to the industry heavyweights discuss the issue in our Safe Harbour webinar.