Christmas is Slowing your Wi-Fi
Fairy lights might be pretty and a festive favourite but it turns out they may also have a less attractive side effect. A new report by watchdog Ofcom has found that around six million UK homes and businesses don't have the broadband speeds that they could, and that there are some household appliances that might be getting in the way.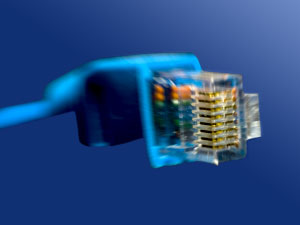 Ofcom has said that fairy lights and other electrical appliances might be messing with your Wi-Fi connection, which it found after releasing an app that checks the data flow between wireless routers and devices.
It turns out that seemingly innocuous electrics might be blocking the signal, including Christmas lights, baby monitors, microwaves and other electronic devices!
Having said that, overall it seems like connectivity is on the increase. The Ofcom 2015 Connected Nation report – which (according to the website at least) is "the most authoritative, in-depth look at the telecoms and wireless networks of the UK" – found "good progress" on the availability and use of telecoms services throughout the UK, with around 27% of UK homes now sporting super-fast broadband that run at speeds in excess of 30Mbps, compared to 21% last year.
It acknowledges that there's still more to do though, especially as 2.4m homes across the UK – about 8% – can't get over 10Mbps. The homes were mostly in rural areas, which is doing nothing to bridge the urban/rural divide.
Another point the report made was that speeds need to increase for those on the move – especially with mCommerce and mobile devices on the rise – and that small businesses were also getting the short end of the stick; which isn't going to be helpful for startups and SMEs trying to grow.
Sharon White, Ofcom Chief Executive, said: "Mobile and broadband have become the fourth essential service, alongside gas, electricity and water. There's been a technological revolution over recent years, with 4G mobile and superfast continuing to extend across the country.
"Our challenge is to keep supporting competition and innovation, while also helping to improve coverage across the country – particularly in hard-to-reach areas, where mobile and home internet services need to improve. It's vital that consumers have the tools they need, such as the new Wi-Fi Checker, to get the most out of their communications."
While we may not be able to help with your Christmas lights situation, at UKFast we can offer lots of different types of support when it comes to growing your business and keeping your website delivery as fast as possible.
Take a look at our website for more information or give us a call on 0208 045 4945 to speak to an advisor.