Insider Tips on SME Growth
They say breakfast is the most important meal of the day, and that was never truer than last Friday, when we got ourselves down to the Insider Breakfast for an incredibly productive morning, listening to industry experts share their secrets on SME growth. There was a huge amount of sound advice being dished out alongside the bacon sarnies, but one point in particular was very intriguing…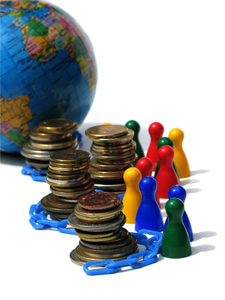 Whilst the panel of speakers shared their insights into SME growth – what the main barriers are, along with what they think are the main ingredients – there was one piece of advice that stood out. As we're all about helping our clients grow, we had to share this nugget of knowledge.
Ian Liddle of Farleys highlighted the fact that delivering to existing customers is just as important as bringing in new ones, citing the mantra "steady growth not exponential growth". Ian reckons that too many startups fail because they are too focussed on growth in terms of new clients rather than looking at whether they have the infrastructure and capital in place to expand rapidly to accommodate existing clients alongside new ones.
It's so easy to get caught up with focussing on the next thing, on the next customer, that it can be easy to lose sight of the fact that if you don't deliver to your current customers, you'll be losing them out the back door as fast as you have new customers coming through the front. And with the rise of social media, unsatisfied customers never stay quiet for long, so it will eventually end up impacting new business prospects too.
How to balance this though is a two-pronged plan. Getting back to the grass roots, good customer service begins with your employees. At UKFast we often talk about the importance of getting the right people into your company – people that align with your values and will consistently deliver the service that your clients require, and enjoy doing just that. (Our recent whitepaper talked about the importance of employee engagement and how this can have a positive effect on customer service; it's a great insight into how team satisfaction ultimately leads to customer satisfaction and can be found in our whitepapers section of the website).
The second part of the plan – on a more technical side – is having the infrastructure in place to physically deliver what you promise. As many businesses, established ones as well as SMEs, found out on Black Friday (and will probably find out today too), if you don't have the infrastructure to support your site then your customers will soon leave you behind.
At UKFast we offer enterprise-level infrastructure to help give you the best foundation on which to build and grow your business and – crucially – continue to deliver the high standards your customers are expecting.
To find out more about the solutions on offer at UKFast take a look at our website or give us a call on 0208 045 4945.