Fridays at UKFast – 27th November
It's Black Friday guys so get your shopping bargains in but beware, whether you're a shopper or an e-tailer, make sure you're protecting your data or Black Friday could get pretty dark! In other news this week we've been talking about what makes Magento such a strong choice for eCommerce, why privacy should be your most used word, about a vulnerability in certain Dell machines and finally how to make sure your supply chain is properly protected. Now, catch up with the best of the rest and enjoy your bargains!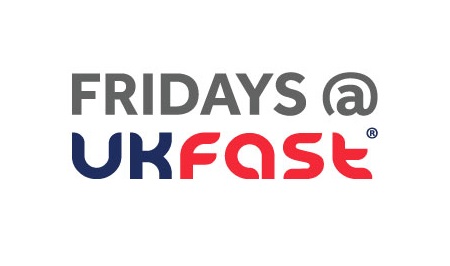 Dark Friday
If you thought that the biggest danger on Black Friday was rampaging shoppers, you could be wrong. New research suggests that attackers are coming up with increasingly sophisticated ways of making the most of the shopping madness to get at your data. There's been an increase on spam and phishing emails and some are even going as far as making their own apps to try and grab payment details off shoppers, so make sure you're checking dodgy links in emails and keeping up with good security practice.
The Retail Cyber Intelligence Sharing Center has sent out advice for '2015 hacking season'. "Downtime is expensive, but especially so at this time of year," it said. "Retail staff are motivated and focused on sales, at the risk of possibly allowing fraudulent transactions or other types of breaches." It also said that because systems were often "frozen" to limit downtime it's extra hard to react during the peak. So, whether you're a shopper or retailer, be extra vigilant!
 Snooper's Disaster
The head of a UK ISP has weighed in on the Investigatory Powers Bill – which wants to give the government a back door to data – saying that supporters of the so-called 'Snooper's Charter' don't really understand how it works. Adam Kennard of Andrews & Arnold met with the home office this week and presented a whole heap of problems with the new law, from technical to ethical.
One of the points he made – in reference to the argument that the social media accounts of a missing person could be checked – was: "If the mobile provider was even able to tell she had used twitter at all (which is not as easy as it sounds) it would show that the phone had been connected to twitter 24 hours a day, and probably Facebook as well. This is because the very nature of messaging and social media applications is that they stay connected so that they can quickly alert you to messages, calls or amusing cat videos, without any delay." Basically, they couldn't get any useful information from increased access anyway.
Cutie Pi
Raspberry Pi is a popular home-grown computer and is responsible for getting many into the more technical side of IT. The newest Pi is called the Pi Zero and is smaller and cheaper than its predecessor! It's also slower and has fewer ports, but could have some good uses.
It's only £4 and if you're a subscriber to Magpi, a Raspberry Pi mag, they're giving it away for free – which could be handy as it sold out on the first day. Eben Upton, the man behind the project, didn't want cost to be a barrier, but reckons that the new little Pi is more likely to be used in the Internet of Things and robotics, or as part of school computing clubs, than in computing projects. Upton said they're producing more Pis as fast as they can but didn't give a date for when they'd be available again.
Have a good weekend!