Make Sure your Supply Chain is Strong Enough
With all the Safe Harbour ruckus over recent weeks you're hopefully getting up to speed with the implications data sovereignty can have for the safety of your data! One major part of keeping data safe that often slips under the radar is your supply chain, which can be complicated to keep track of and therefore a weak link. Our Safe Harbour whitepaper takes a closer look!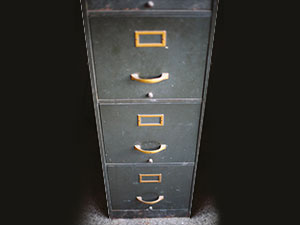 A term you should probably keep an eye on, data sovereignty refers to the geographical location that your data is stored in and the laws that govern it there.
Companies are increasingly aware that how comprehensive these laws are can have serious implications for how safe their data is. However when it comes down to the nitty gritty, there aren't as many that know how to take practical steps to ensure that data is stored somewhere that has stringent data protection laws  – and the implications for them if it's not.
There are several steps to ensuring that your data is safe – which are outlined in more detail in our whitepaper – but the supply chain that leads out from your hosting provider is probably one of the less obvious ones. However, this doesn't mean it's any less important.
Essentially, even if you're looking after your data at your end, it's a moot point if your supplier isn't following the same standards. For example, if your supplier uses third-party applications for accounting and sales data processing, does they still know where the data they collect is being stored?
And, even if your supplier is UK or EEA-based, does it have backups stored with a third party? While backing up is a great idea, once again, if you don't know where those backups – your data – are held, then you can't know how safe it is.
To help ensure you're keeping your data safe, it's important to check your provider's contracts for data protection clauses to ensure their standards are in line with EEA regulations. If your hosting firm has partners outside the EEA and uses them to process your data, you have a legal duty to ask if they can ensure that your data is being kept safe.
Essentially, the more your hosting provider outsources, the less control they – and therefore you – will have over your data, its location, and which laws are governing it. It sounds like such a small thing in the scheme of things but all your data protection efforts can go to waste if there's one weak link in the chain!
For more information on keeping your supply chain strong and protecting your data following Safe Harbour, download our whitepaper!