Fridays at UKFast – 20th November
Happy Friday champs, you did it! This week we've been asking what needs to happen to ensure the growth of digital skills, and sharing a winning formula with Code Club. The highly anticipated Magento 2.0 has landed, and we're also dropping tips and advice all over the shop with our new NPS whitepaper! Now crack on with the week's roundup – have a good one!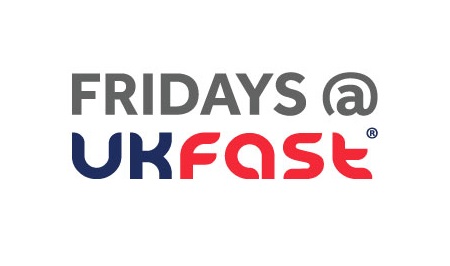 Cyber security investment
It's about time but the government seems to finally be investing some serious dollar in cyber security as George Osborne has promised a £1.9bn investment in cyber security across the next five years so that the government can "aggressively defend" the public from cyber security threats.
At a GCHQ talk earlier this week Osborne pledged to make the UK the best-protected nation in cyber space, and announced a National Cyber Security Plan which included a national cyber centre at GCHQ that will unify all the separate bodies to make a single point of contact. Having said that, given GCHQ's rep for dodgy privacy dealings this may not come as welcome news to everyone.
"In the spending review, I have made a provision to almost double our investment to protect Britain from cyber attack and develop our sovereign capabilities in cyber space, totalling £1.9bn over five years," he said. The plan also includes a cyber skills programme to equip the next generation of cyber talent with the skills needed, including the creation of a stronger regulatory framework.
Searching for support
In a surprising move search giant Google has offered to provide legal support for some YouTube users accused of copyright infringement. The Digital Millennium Copyright Agreement (DMCA) has ordered the takedown of a handful of videos on the video site and Google has decided to step in.
"With approval of the video creators, we'll keep the videos live on YouTube in the US, feature them in the YouTube Copyright Center as strong examples of fair use, and cover the cost of any copyright lawsuits brought against them," Fred von Lohmann, Google's copyright legal director, wrote on the Google blog.
The company said it wouldn't be taking on the costs of every user in the same situation – even if they did have a solid case – but wanted to help users realise they do have power to defend themselves.  "We're doing this because we recognize that creators can be intimidated by the DMCA's counter notification process, and the potential for litigation that comes with it," wrote Lohmann.
Breakup Book
Facebook is there for all those important moments in life. When you get drunk, when you want to post an embarrassing loved-up status…and now it's supporting you through the bad times too. Old FB is going to be rolling out 'Take a Break' tools with the aim of protecting your fragile self when you're trying to recover from a breakup. Because, let's be honest, no one wants to see their ex plastered all over their social media feed.
The new tools let you handle a breakup with dignity and a lot of chill – basically banishing them from your FB life without letting them know you're on the edge. You can choose to see less from them on your newsfeed, and their name won't come up when tagging photos etc.; you can limit what they see from you; and you can limit what other people see of past posts between the two of you. All the benefits of blocking someone without feeling like a psycho.
"This work is part of our ongoing effort to develop resources for people who may be going through difficult moments in their lives. We hope these tools will help people end relationships on Facebook with greater ease, comfort and sense of control," wrote Kelly Winters, a Facebook product manager. What do you reckon, is this something you could do with post-breakup?
Modern take on a classic song
Have a great weekend!