Fridays at UKFast – 13th November
It may be Friday 13th but we're not letting the fear stop us, because it's also Children in Need! So, we recommend holing up with your giant yellow bear suit and this week's news! We've had some insights on tech in education from Winter Olympian Rebekah Wilson, and discussed the race between Snapchat and Facebook. We've also shared the benefits of the new version of PHP and looked at the tech behind Facebook's drones. Finally, we had a security warning for ya, and talked about the importance of entrepreneurs following this year's DEAs!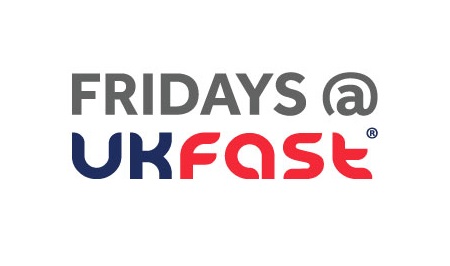 HMRC goes digi
HMRC is shutting down a bunch of local offices to move everything to more centralised digital hubs. Plans are afoot for 13 regional centres offering "modern digital services" as part of a ten year modernisation programme. They'll be equipped with the digital infrastructure and training facilities needed to build a "more highly skilled workforce".
The report said: "The changes mean we can give customers the modern services they now expect as we move firmly into the digital age – allowing us to deliver better public services at a lower cost to the taxpayer." They also want to focus more on mobile with so users can "log in, meet customers and have the mobile IT support to their work." The digital move is inevitable, and as the report says, we all need to stay on top of our game: "We have cutting-edge systems that enable analysts to sort and sift billions of pieces of data to find discrepancies – so we need people who understand digital technology and can make the most of it."
The deep web of lies
The Tor Project – the group behind Tor, software that allows people to operate anonymously in the dark net – has accused the FBI of paying uni researchers to attack users in the dark net. It reckons the FBI wanted researchers to infiltrate users of the hidden service then rifle through their data to dig up info on crimes. Problem is, there's no evidence of a warrant and it just seemed to be an indiscriminate sweep of users rather than targeted suspects.
"This attack sets a troubling precedent," said the Tor Project blog. "Civil liberties are under attack if law enforcement believes it can circumvent the rules of evidence by outsourcing police work to universities". In the midst of a digital privacy rights time of flux, some have said that the FBI is right to be attacking the deep net, but others say it (along with Tor) is vital for privacy.
Searching for speed
One of Google's self-driving cars has been pulled over for driving too cautiously! The car was poddling along at 24 in a 35 zone which would frustrate most drivers, and the officer that pulled it over noticed that the traffic was backing up behind it.
Google said it's capped the speed of its cars at 25mph for safety reasons and to make them "approachable" rather than "scary". Ironically the fact that the cars are so well behaved, programmed to follow the rules of the road exactly, has apparently been causing problems with humans, as we tend to play a little more fast and loose. One example is when a Google car braked for a pedestrian crossing and another car went into the back of it. which is pretty awkward. Most experts apparently do acknowledge that car accidents are usually down to human error and that self-driving cars would reduce the risk.
Best parking ever
https://youtu.be/3UtmFo3u9d8
Have a great weekend!