Sky High
The lovely Lowri examines the out-of-this-world effect that's emerging from a tech-race from two industry titans!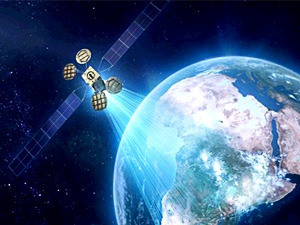 The latest revelation in the story of Facebook data drones and Google net-beaming balloons demonstrates just how advanced technology is actually becoming. The efforts from the rival tech firms will no doubt push boundaries of technical limits stimulating a world-wide technological shift to the sky.
Facebook's drones are said to fly twice as high as aeroplanes, which may ultimately mean things are going to start looking a little hectic up there, and will beam the internet down to the ground. The aim is to build a fleet of drones with radio transmitters fitted underneath to beam data across a 100 mile radius down below. Pretty impressive.
With the social network's efforts clearly just in its planning stages, Facebook's engineering chief, Jay Parikh, said: "It has not flown yet, that's the next milestone," and added that he hopes the first drone will be airborne before the year's end.
The aircraft was built in Somerset and has been named Aquila1. It is slightly wider than a Boeing 737 jet but looks nothing like a commercial plane – there are certainly no seats or cockpit!
Constructed with a thin layer of foam covered in a carbon fibre and four propellers, Mr Parikh explained: "The whole structure is 142ft (43m) wide but weighs less than a Toyota Prius.
"The structure and stiffness of the plane is all in the carbon fibre of the wing and that supports everything, the [internet-providing] payload, the batteries, and the solar panels on top."
In order to keep data speeds high, as if just beaming internet isn't enough, Facebook also aims to send lasers between the aircraft across different distances, all whilst moving around the earth's atmosphere.
These advances in technology will soon become impossible to ignore, especially when it's all going sky high…
Image: BBC News