Technology in Education
Rebekah Wilson, Winter Olympian and programme Coordinator/Coach for The Diane Modahl Sports Foundation, shares her insights on the part that technology plays in the changing face of education.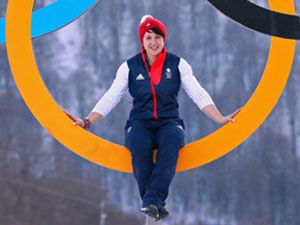 When posed with the question where and how does technology fit in education, two branches form in my mind: inside and outside the classroom.
In our ever-expanding technological world, it can be hard to keep up with the latest gadget and newest software. I know this struggle all too well from trying to teach my mum to use print screen on her iPad!
Technology in a classroom scenario is confined to the national curriculum. This has standardised and in many ways revolutionised the level of education we in Britain deliver. It was a necessary step; however one that I now believe hinders young people. If we want to have a baseline understanding that is suited to teaching the masses in a classroom environment, then the national curriculum will do just that. If, on the other hand, we are to keep up with the world we now live in, technology has surpassed education in the traditional format of school. We need to consider what is taught outside the classroom.
What do we consider to be education?
I for one am a firm believer that my school days and 'level of education' is not a true reflection on the knowledge and experience I meet each day. Experience here is key. I did not take the university route and instead travelled the world in a tin can! I have been fortunate enough to experience the environment of world class sport, where I have had the opportunity to work with high level pieces if technology: timing systems, photo finish, medical screening, Dexa scans, velocity readings, power output measures, Formula One analysis and wind tunnel readings in a bobsleigh.
During this time I ensured that I learnt as much as I could about the process behind them. This was just my experience and maybe this is where personality type lends itself to innovation and understanding.  I feel we are now consumed with personal electronics – which my three year old niece can operate better than her mother – which has brought about a new generation in which technology in education will be far more effective outside of the classroom.
With so many schools now becoming academies, the need for a new system has been highlighted – a system in which we are not confined to a curriculum; where we have the freedom to keep up with and learn alongside the growth of technology; where children are given experiences that evidence the role technology plays in society.