Snapping up Facebook's Fanbase
With online video reportedly the fastest growing section of digital advertising, recent figures reveal a very interesting race emerging. "Ephemeral" video messaging platform Snapchat is closing in on Facebook when it comes to video views – 6 billion views a day on its app vs 8 bil on Facebook. With the gap closing rapidly, could this mark a change in the wind for how we consume media, or will Snapchat vanish as quickly as its messages do?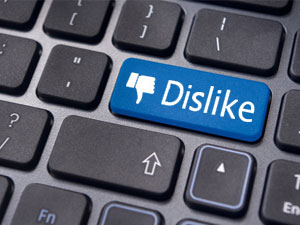 The Financial Times recently compared stats from the two social sites' video views, and found that, despite the fact that Facebook is one of the most popular social media sites in the world and Snapchat has a reputation for being a vehicle for teens to send dirty pics, the latter is starting to close the gap.
A "source close to Snapchat" says that the app's hits have tripled since May from two to six billion a day, whereas Facebook's has doubled since April from four to eight. However, when you consider that Snapchat has 100 million active daily users compared to Facebook's billion, and Facebook includes mobile and desktop compared to Snapchat being mobile only, it's pretty impressive.
The one thing that's important to bear in mind though – aside from the seriously suspect 'close source' aspect – is that the metrics for counting videos viewed on each are slightly different, so it's not necessarily a fair fight. FB measures a video if it's seen for more than three secs, whereas Snapchat charges advertisers even if the video's viewed for less than a second.
Does this mean that Facebook is losing its grip slightly, or that people want to see videos about people they know, as Snapchat is – at heart – so you can view quick, snappy (sorry), videos from friends? Maybe our attention spans are just getting shorter, or perhaps the convenience of the app and how easy it is to upload/view a video on it is the reason?
Either way it sounds like video is going to continue to explode, and is predicted to grow to a $7.7bn industry in the US this year alone. And it sounds like FB isn't quite out of the race yet, trialling a page dedicated entirely to video, which 1.5bn SMBs posted to in Sept. The race is on – watch this space.
Which platform would/do you prefer to advertise on and why?
For more information on the tech behind our solutions take a look at our UKFast or give us a call on 0208 045 4945.