Fridays at UKFast – 6th November
Happy Friday everyone – we made it! This week we've been talking about working with Code Club to make positive changes, and sharing some surprising facts for retailers to help them hit peak season like a boss. We're also suggesting adding an extra factor to your security plan, and sharing the update on the government's Investigatory Powers Bill. Finally, there's some good news for ransomware victims! Now get out there and enjoy your weekend!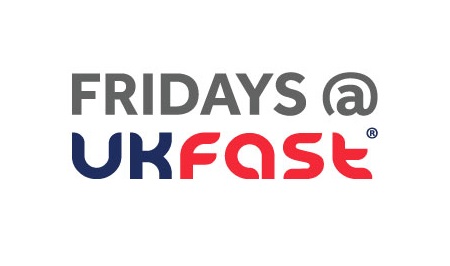 Boris's tech fund
London's zipline-braving, tug-of-war-tumbling mayor Boris Johnson has launched a programme in our fair capital designed to ensure that kids in London are getting teched up with the digital skills they need.
The Digital Talent Programme offers £5m to help the youths of today collaborate with businesses and colleges, in an effort to inspire the next gen of tech talent. It should also help point companies in the right direction for kids with the skillz – win win. Johnson said: "This new scheme will help London to remain ahead of the game when it comes to tech and give thousands of young Londoners the chance to share in the city's economic success."
Facebook is following you
You can't get away from Facebook. It's addictive, everyone has it, and now it's telling businesses where you are too. The social media Siren is introducing two new ad products that lets it connect with smaller businesses. The first one means that if a biz has several locations they'll be able to tailor ads for users in that specific area e.g. 'Come and visit your Bristol Starbucks now!'.
The second new product will let businesses gather more info on the Facebookers passing through their area giving them extra info on things like whether they're tourists or locals, again to help them know who they're catering to. So, is this a new way of Zuck and the gang invading your privacy and gathering data on ya, or is it a helpful tool that will help level the playing field a bit for SMEs?
Amazon's reverse internetting
Most businesses nowadays are moving from bricks and mortar to online shops. But now 'net giant Amazon is actually going the other way and setting up its first store IRL! You can now buy books from the online retailers at its store near the Uni of Washington in Seattle, which – as some people have suggested – is kinda ironic considering how many book shops they've helped put out of business over the years.
Prices are exactly what you'd pay online and there are some interesting quirks too, like the '4.8 stars and above' customer-rated recommendation section and a selection of local authors. The store only has about 5,000 titles and they're displayed front-facing, so you can see the cover. They all come with a short review from Amazon and the average customer rating too. Feelings seem pretty mixed but Amazon at least seems pretty impressed with itself.
Robot revolution
There could be a robot revolution in the next twenty years or so, studies reckon, as 'bots increasingly take on certain types of jobs for us. But it could also mean it increases the social gap of inequality, which isn't ideal. Analysts from Bank of America Merrill Lynch released a report saying that this could be the fourth industrial revolution, especially as AI continues to improve.
"One major risk off the back of the take-up of robots and artificial intelligence is the potential for increasing labour polarisation, particularly for low-paying jobs such as service occupations, and a hollowing-out of middle income manual labour jobs," said the bank. But the report suggests that investing in businesses that are on board with 'bots could only give a slim advantage and that the report isn't meant to scare us all witless, just encourage us all to brush up on skills.
This is weirdly hypnotic…just what you need after a long week!