Fridays at UKFast – October 30th
Happy (nearly) Halloween fellow humans! This week we've had a scarily good amount of things to talk about! It's nearly Black Friday so we've had expert insights on how to optimise your site for the rush, and also how to ensure you're all prepared for the new data protection laws. We've also shared a whitepaper on investing in people, and have an upcoming webinar on how to double your Magento store's online revenue! Now, sit back with the roundup of this week's other news, if you dare…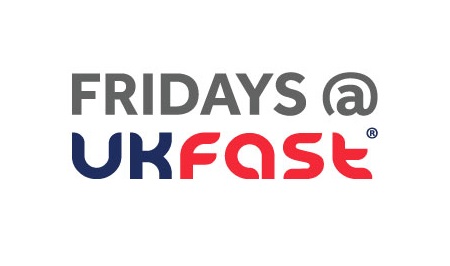 Netting a decision
The European Parliament has come to a decision on net neutrality, and it's quite a controversial one! After many months of debating, it's voted in favour of internet fast and slow lanes, which many are calling a 'flawed' system. Those against the decision are saying that it went through partially because it was wrapped up with a motion to get rid of EU roaming charges.
The general idea behind internet fast lanes is that they'll encourage innovation in the EU, but those in favour of net neutrality – including father of the 'net Tim Berners-Lee – say that it'll actually end up with a few big companies pushing out companies that can't afford to pay for fast lanes.
Dicing with security
We all know it's important to create long, strong passwords to protect your accounts, but sadly lots of people still don't do it; and now there's an eleven year old girl showing us all up… and showing us the way forward! In an attempt to help people create better passwords, she's set up a small business at dicewarepasswords.com that creates unique passwords for users with the roll of a dice.
Her website says:  "Using a proven methodology, I build long, strong, memorable passwords using strings of words from the dictionary that I select using dice." She's sold about thirty so far and whilst it's not totally foolproof it's a step in the right direction!
Windows 10
If you're a Windows 7 or 8 user then hold on to your hats, because you may not be for much longer. Microsoft has decided to download Windows 10 automatically onto any Windows 7 or 8 system that has automatic updates turned on (which is a good way of ensuring you get security updates, so they probably should be!).
If you fall into this category, you'll get a pop up once the download has started to confirm whether or not you want it, but the majority of users tend to accept pop ups without really reading what they're agreeing to. However, Terry Myerson, executive vice president of Microsoft's Windows and Devices group said: "If you choose to upgrade (our recommendation!), then you will have 31 days to roll back to your previous Windows version if you don't love it."
Windows 10 has had pretty good reviews but downloading it automatically – especially if you aren't aware it's coming – could mean problems for things like your storage capacity, and even if you decline the upload it'll still be lurking on your computer, taking up space.
High-flying madness?
You've heard about Facebook's satellite, well now Google is planning on launching 'Project Loon' –  internet balloons which would give the people living below them a continuous data service. The kit would offer 10 megabits per second to connected devices below, which is 5Mbit/sec less than the average UK 4G connection.
It looks like Indonesia will start trialling the project soon, and Google reckons this could be cheaper and easier than installing fibre cables there and in other parts of the world that have jungle and mountain regions, and experts say it could ultimately be cheaper to maintain in the long run.
Things are getting strange at UKFast Campus…
Have a spook-tacular Halloween!