Investing in People
Whether it's investing in your employees or putting customers first, adding a human element to a business is often what makes it stand out. Studies show that companies that invest in their staff perform better than those that don't, so there's really no excuse for neglecting it! Our latest whitepaper offers top tips on how to ensure you're making the most of your greatest asset.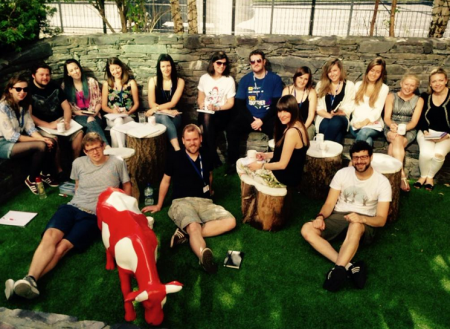 Customer service is more important than many businesses might think. While products and other areas are undeniably important too, your employees are your front line and your first chance to make a good impression – and the stats back this up too; customers who rate their experience highly are up to 30% more loyal than those who had a bad or average experience. By focussing on the people – both internally and externally – you're creating a happier work environment, and happier customers.
The beauty of it is that investing in people is something companies can do regardless of size or budget; it's one area where smaller companies can really gain a competitive edge, and it's something that bigger companies have a lot of scope for.
There are things you can do both in the long and short term, and our whitepaper offers practical tips for measuring engagement and then how to put this information into practice in order to engage employees; through everything from your recruitment process to your core values.
The bottom line is, if you invest in your staff they're more likely to be invested in your company, which will give them the drive to do their best – and when they're receiving good customer service, your customers will be happier and more loyal in turn.
Download our whitepaper now!