One Month Until the Festive Peak
Christmas decorations are starting to sneak onto the shelves, I've eaten my first box of mince pies, and research suggests that one in four retailers aren't ready for Black Friday – one of the most important days of the retail calendar. Shoppers last year spent an incredible £810m on Black Friday in the UK so it's important to make sure that you're taking advantage of the shopping smorgasbord, and with our handy checklist you can feasibly get yourself prepped – hopefully before I make it through my second box of mince pies!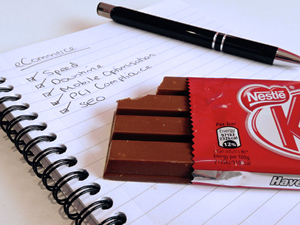 Black Friday is a mere month away on 27th November, but research from data visualisation supplier Tableau reckons one in four retailers aren't using data analytics to prepare; which is a shame, as retailers using data to inform their biz decisions were three times more optimistic about Black Friday than the ones who weren't!
Kieran Healey-Ryder from Wiggle – an online sporting goods retailer – reckons it's quality not quantity: "Big data presents a fantastic opportunity to retailers to engage with customers with relevant content. That said, not all data is born equal. The risk is that you invest in data too vast to make a meaningful action. With landmark retail events such as Black Friday you cannot afford to do that. Data visualisation is essential to learn quickly from disparate data sources without substantial tech resource and investment."
As well as looking at big data to ensure you're prepped for the big day, our checklist identifies the five top areas to ensure that you're prepared for the festive season.
Speed
Mobile optimisation
SEO
PCI Compliance
Downtime
To ensure you're up to speed in each of these key areas, download our whitepaper now.
It's also a great opportunity to do some periphery prep – you can cash in on Christmassy domains like .blackfriday or .christmas to drive traffic to your site, and there's no time like the present to ensure your SSLs are up to date in time to protect your site during the rush!
Download our festive checklist now so that Black Friday isn't a black mark against your name!