Fridays at UKFast – 23rd October
Welcome to Wear it Pink day everyone – whether you're a lady or just know ladies, make sure you're aware of this awareness day! Now, to business. This week we've been talking the incredible number of people falling into the skills gap, the Dean Trust open evening, and Apple's bold security statement. Now, let's get on with the best of the rest!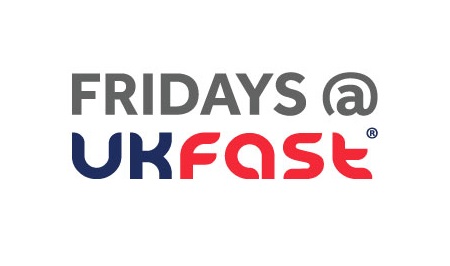 Cracking down on crime
A new report by TechUK reckons that if we're going to tackle cyber crime police and industry need to pull their socks up and work together, both regionally and locally. Standards of reporting, recording and responding to cyber crime need to be improved; especially after stats from the Office of National Statistics revealed there was an average of 625,000 cyber crime offences a month in England and Wales between May and August 2015 (although in reality security experts reckon it'll be much higher than that!).
The government says 90% of major businesses and 74% of small businesses have faced a cyber attack in the past year, yet only half of police forces asked in the report were able to offer accurate cyber crime figures without going through their systems manually. Adrian Leppard, commissioner of the City of London Police, said: "Within the context of shrinking public sector sources there is clearly the opportunity for private sector technology firms to work in closer partnerships with the police to tackle the threat posed by cyber crime."
On course for danger
Self-driving cars are potentially a huge perk of selling our souls to the automation gods – I for one can't wait to have a robot chauffer to ferry me around – but not at the expense of road safety. New videos posted online of Tesla's self-drive mode seem to show dangerous driving at its finest – speed limits are broken and the sanctity of the motorway lane completely ignored.
One video shows a car speeding, another swerving off the motorway lane it's in and a third barreling into the path of an oncoming vehicle, which is less than ideal. Tesla said: "The driver cannot abdicate responsibility for driving," with their CEO explaining: "The software is very new… we're being especially cautious at this early stage, so we're advising drivers to keep their hands on the wheel just in case." Yeaaaah…
A fairytale service?
Disney is planning on launching its own version of Netflix in the UK called 'Disney Life'. For £9.99 a month you'll get access to hundreds of Disney films, music, TV and books through their app, although Marvel and Star Wars won't be available. "Content companies like HBO and Disney are realising that old business models no longer make sense," said Mark Mulligan from technology analysis company Midia Research. "They used to sell their programmes to pay TV providers. Now, in the digital era, they can have a direct relationship with the consumer.
"Kids' TV is often a lower priority for pay TV providers because the bills are paid by adults who are more interested in movies and sport. This is Disney saying 'We think we can do it better'. Inevitably, people who want to pay for video are going to face a fragmented landscape. It's not just about monthly subscriptions. You may end up locked into a service with proprietary hardware. Hopefully in the future a company will be able to bring all the content back together in one service."
Tech – not just for humans!
Have an ace weekend!