Are you Falling into the Skills Gap?
We all know that there's a growing gap between those who think tech is top and those who are terrorised by it; but new research shows that there's real danger of about 12 million Brits and a million small businesses in the UK being swallowed by the skills gap, and it could have pretty dire consequences for everyone!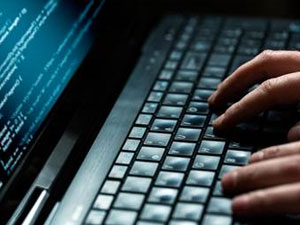 Go.On UK, a charity promoting digital skills,has created a 'Digital Exclusion Heatmap' made from the data of 4,000 people across our fair and rainy isle. It's shown that some areas of the UK are struggling when it comes to bridging the digital skills gap, and that it could be bad news for the whole country if we don't sort it pronto!
The area in real danger appears to be Wales (no jokes about the weekend's rugby please!) but London, Scotland and East Anglia are doing a bit better. There's also a gender problem, with 74% of women being skilled up, compared to 80% of men.
It's not just skills that are the problem though – poverty and a lack of infrastructure aren't helping. It's not all bad news on that front though; in terms of broadband and mobile usage we're doing pretty well globally, but are still lagging behind countries like Japan, the Netherlands and Finland.
This will have a knock-on effect for the UK as a whole; even the more tech-savvy among us will suffer if a quarter of the population aren't acquiring the digi skills needed and – according to Go.On UK, chaired by the government's former digital advisor Baroness Martha Lane Fox – it could have some serious consequences for things like economic growth and social mobility if we don't improve.
So, is the skills gap a deep dark hole your business is about to fall into, or are you standing triumphant at the top? Riddle me this – can you do the following: manage information, communicate, make payments, solve problems, and create stuff online?
If so you might be OK – for now – but the skills gap is a problem for us all and we need to plug it, whether it's through education (both pupils and teachers) and apprenticeships, or with better role models, before we're all plunging headfirst into a dark digital future!
As a business at the heart of the hosting industry, we've certainly felt the skills gap. That's why we're investing so much into training and development, working with schools to nurture engineers of the future and do our bit to lessen the divide!
What do you reckon is the best way to plug the skills gap?
Take a look at our training and education page for information on our apprenticeship scheme and more, or give us a call on 0208 045 4945!