Forgetting Something?
Apparently, technology is bad for us. Research tells us that we're addicted, it's stopping us sleeping, and now it's affecting our memory too – yes, research now suggests that our brains are actually getting lazier because of the amount we rely on tech. I don't know about anyone else but I'm seriously annoyed about that last one; so it's probably a good thing I'll probably instantly forget about it. But seriously, is tech actually causing us to  devolve, and what does that mean for the future of our devices?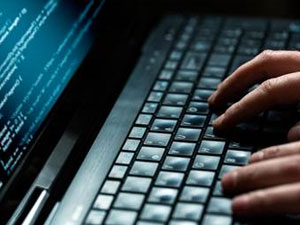 A study by security firm Kaspersky Lab suggests that we're using our brains less than our ancestors, which, unsurprisingly, is having a pretty bad effect on our memories. We've basically sacrificed our brains at the altar of convenience.
Maria Wimber from the University of Birmingham commented on the study, saying that the trend of looking up information "prevents the build-up of long-term memories". Out of eight countries across Europe studied, the UK came highest in terms of computer dependency, with over half of us looking online for an answer before trying to remember it.
For example, how many of us can remember our phone numbers from when we were 10?  Apparently only 45% of the UK adults in the study could remember it, only 29% could remember their own children's phone numbers and a whopping 43% could remember their work number.
Even less of us can remember our partner's numbers, and that stat was lower in the UK than anywhere else too – 51% compared with almost 80% in Italy.
Kaspersky reckons 'digital amnesia' is on the rise – we believe it's OK to forget things because we can just look it up later. "There also seems to be a risk that the constant recording of information on digital devices makes us less likely to commit this information to long-term memory, and might even distract us from properly encoding an event as it happens," said Dr Wimber.
The study also shows how gutted people would be if they lost their information – especially as people often store things like photos on their phones – but that they're still not protecting them enough. Kaspersky's blog said "They've become an extension of the human brain. And just like the brain they need protection." But lots of us still don't have any protection on our devices.
If we're going to continue to let our mind computers waste away into grey mush we're going to have to start employing better protection for our actual computers. Protect your data now, before you forget!
Make sure you're not forgetting to look after your business – take a look at our security solutions!