Fridays at UKFast – 9th October
Great news – Friday has decided to show up again like a good penny! This week we've been getting Cybersecurity Month off to a cracking start with a roundup of good security practices, finding out how to protect your business' crown jewels, and sharing some scary news about DDoS attacks. We've also been dissecting what you need to know about the Safe Harbour ruling and hearing expert insight into PCI compliance; as well as looking at Facebook's new out-of-this-world enterprise.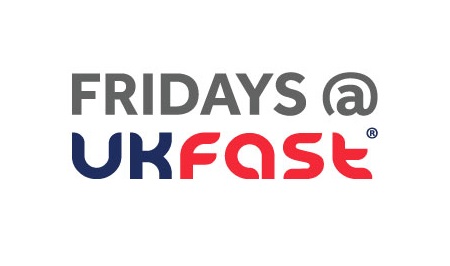 Death, taxes and data theft
Depressingly, research shows that most workers in the UK now think that data theft is inevitable at some point, and that they feel more susceptible to attacks than they did a year ago. Interestingly, young people say they feel more vulnerable – whether that's because they tend to keep more things online or because they've grown up with the cyberthreat so know how vulnerable they are.
It's ironic then, that most security approaches still seem to be outdated – for example, people are still using USB sticks to back up important data. There are some hilarious methods out there too like "creating confusing information" in an attempt to baffle would-be attackers. Online banking was apparently also an area of confusion – some said they only used online banking to protect their data and some said they never used online banking…to protect their data. OK. On the plus side at least people are becoming more aware of the real and ever-present threat to their data. Now they just need to start doing something about it.
Kicking about with your info
And fast – because it seems the fears of the above aren't completely unfounded. There are always new breaches being announced, and no one is safe – not even online footballers. Six of the most successful YouTube Fifa video gamers – and potentially quite a few less successful ones – have been targeted recently with attackers nicking millions in the online game currency and deleting valuable players. If they're anything like the guys I know who play Fifa this is like cancelling Christmas and losing a limb all in one go.
An EA representative said: "We encourage all Fifa players to secure their accounts with authentication and verification steps, which we outline on our help and our product sites. We are consistently working through our customer experience teams to secure accounts and make sure players are educated when account compromises are made." Luckily Fifa moved quickly to tackle the breach, got victims' accounts back online and added more security measures, but there may still be a way to go before things are totally safe again.
Facebook shows some emojion
Facebook is all about the feels right now, having dabbled with the idea of a 'dislike' button recently. Now it's apparently scrapping that idea in favour of emojis. It's not a bad shout as the company wanted to increase the range of options to more than just 'liking' a post, but there were fears of increased trolling with the new button.
However, some reckon that the emojis on offer don't really reflect the range of emotions that users want, so even FB needs to make sure it's researching what users actually want rather than what it thinks they want. According to tech website The Register, Facebook users are pretty brutal, and want emojis like 'clickbait' – for when you click on a clickbait article and are immediately disappointed with yourself – and a 'Fresh air' button that is for when the person writing the status needs to get away from their computer for a bit. Harsh, but true.
Some incredible drone footage to relax you after a hard week
Have an ace weekend!