Stop DDoSing About! DDoS Up A Third in Three Months
DDoS attacks are on the rise – Tim digs deeper into DDoS and tells us what we need to know in today's guest blog!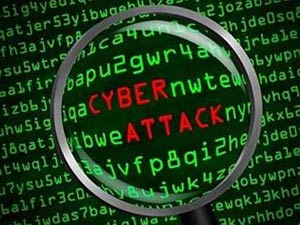 Malicious distributed denial of service (DDoS) attacks are on the rise – a 32% increase on Q1. That's according to anti-DDoS services flogger, Corero Network Security.
A DDoS attack basically involves maliciously firing a huge amount of traffic towards a chosen site, rendering it unavailable to those attempting to access it legitimately, causing a massive headache for web users and business owners alike.
A little dig around in the data released by Corero earlier this week shows some pretty shocking statistics. For example, the report states that Corero customers experienced about 4.5 DDoS attacks per day on average in the second quarter of 2015. More than four a day! Sounds like an inconvenience to say the least, not to mention the huge cost implications of being offline and the damaged reputation.
Of those sampled, nearly 75% would have liked their internet service providers to offer more security services to prevent DDoS traffic from entering their networks. The research shows that 90% of respondents are willing to pay for a premium DDoS defence (although that seems a little odd when you consider that this is a survey of customers of a DDoS defence service – what about the other 10%?).
Experts put the recent dramatic increase in DDoS activity down to the increasing availability of affordable (sometimes free) DDoS attack tools. These tools don't require a degree in computer science to launch, and can be used with complete anonymity – it's getting easier and easier to launch an attack.
In happier news however, the report found that the large majority of these new attacks were on the smaller end of the scale, delivering requests of less than 10Gbps and lasted less than 30 minutes.
We'd always recommend chatting with your hosting provider about the best ways to defend against DDoS attacks – having the right infrastructure and defences in place can help to keep you online and get you back to business quicker.
Of course, we're on hand if you're concerned and need a chat about it, just take a look at our website.