Protecting your Business' Crown Jewels
These days if you're not hot on security, you're getting left behind. The most recent example of this is a 'cybersecurity memo' that the UK Hedge Fund Standards Board (HFSB) has issued to bolster its toolkit and it offers plenty of tips that any business could add to its own arsenal!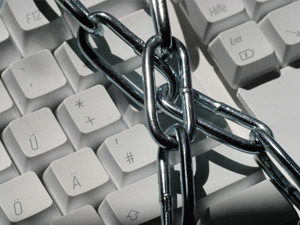 Yep you heard – the HFSB wants you to protect your crown jewels. If you're only familiar with the term under slightly different circumstances, your crown jewels are things like confidential information, customer personal data, critical systems, proprietary algorithms, and trading books. Basically anything you wouldn't want an outsider getting hold of.
The HFSB created the memo to help guide businesses on cybersecurity, and it gives a pretty comprehensive breakdown of how to identify risks and the impact of what would happen if someone did get into your system. There's also a table (if you're still a bit baffled) identifying the different types of crown jewels, the threats to them, the impact it'll have on your business if they're attacked and what else you should be aware of in each situation.
It then goes on to outline 'quick-win' security practices like regular backups as well as more in-depth projects like tracking the flow of information. It also offers tips on putting together an incident response plan in the event of a crisis, which includes handy info like emergency numbers of who you should report and escalate incidents to; and finally, it offers important info on the rules, regulations and laws relating to cyber security, keeping them simple so you know exactly where you stand.
It's a good step toward industries taking specific and proactive action toward keeping themselves safe. HFSB stressed that cyber security is no longer an 'IT' issue, it's a business issue too, and as a business it's important to have your own strategy in place; this way every employee will be educated on your security situation and best practices in line with the wider industry standards.
Thomas Deinet, CEO of the HFSB, said strategies should include "such things as emergency contingency plans, staff training and certification, and should be kept up-to-date as part of an ongoing exercise". So, ensure you're always considering security, otherwise you're in danger of your business becoming little more than a memo-ry (sorry!).
For more information on the security solutions on offer at UKFast take a look at our website or give us a call on 0208 045 4945.