Cyber Security 101
A heck tonne of high profile attacks over the last eighteen months have proven that attackers mean business – and it's not just big ones that are vulnerable. October is European Cyber Security Month so we're going to be filling your mind machine with as much security info as possible over the next few weeks!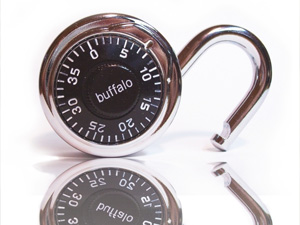 First up we're going to start this month in style with a roundup of top tips from past blogs to get you started on your journey to security success. Welcome to Cyber Security 101!
Things we already know:
Keep your passwords long, strong and don't use them across multiple accounts
Use a password manager if you're struggling with this
Don't go signing on to free wi-fi hotspots willy nilly as they may steal your data or your firstborn
Keep an eye on third-party threats to your data – for example, know who your suppliers are and what data they have access to
Educate your employees and ensure you have someone in the biz who's qualified to give this training
If an employee leaves make sure you have protocols in place for terminating access and data
If you do BYOD make sure there are safeguards in place and employees are  educated on the risks
Where you store your data can make a difference to how it's governed
The cloud doesn't need to be scary!
Make sure you don't ignore software updates as they'll often include bug fixes and keep antivirus software up to date
Two or multi-factor authentication is generally considered pretty good practice nowadays
Always check HTTPS connection in the URL address bar before using a site that's asking for personal info
Keep an eye on the news and sign up to security newsletters to stay up to date with the latest hacks that could affect you!
Without more steps being taken toward solid security, breaches are going to rise, more money will be lost, and the internet could well implode in a burning ball of terror; and these days the internet is not just confined to your computer – we're living in a connected world.
So, tell your friends, family and strangers on the street about the importance of ECSM, and stay tuned for more information on protecting yourself throughout the month! What are your top security tips?
Our monthly security newsletter goes out on the first Wednesday of every month (conveniently, that's this week) and is jam packed full of tips, news and insights. UKFast customers can sign up for the UKFast security newsletter in their MyUKFast client area.