Fridays at UKFast – 2nd October
Happy October; Halloween is on the horizon and mince pie season has started. So here are some stories to read while eating a mince pie in a Halloween costume! This week we've been talking about the true price of free Wi-Fi, and the event that will give you more time. We're also sharing tips for retailers to take advantage of peak seasons, and why Manchester is great for startups!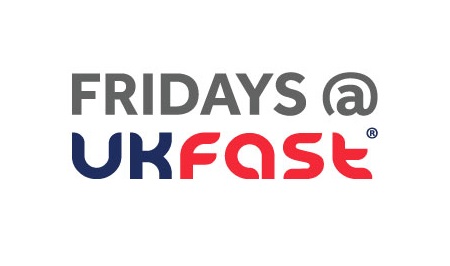 A change for good
Changes have been made to the Consumer Rights Act and it helps consumers who have previously been shafted by woolly wording and digital discrimination. Now they'll be guaranteed refunds for faulty goods up to thirty days after purchase, tightening up laws which previously said they could ask for a refund within a 'reasonable time' – which means what exactly?
It's great for gamers (and pretty much anyone else) as it includes digital as well as physical versions of games for the first time, and will help with getting refunds of ones containing bugs, hopefully forcing developers to release better quality offerings the first time around.
Millions hacked
T-Mobile customers have been hacked. Hacked good. T-Mobile, which is now the third biggest mobile company in the US, has had the data of 15m customers hacked. Subscribers who were credit checked between September 2013 and September 2015 are apparently most at risk. The info was stored with credit agency Experian, and included names, dates and social security numbers; luckily no financial deets were nicked though. T-Mobile has said it's going to 'review' its link with Experian and is – understandably – hopping mad.
A T-Mobile spokesperson released a statement saying "I do want to assure our customers that neither T-Mobile's systems nor network were part of this intrusion and this did not involve any payment card numbers or bank account information. Experian has assured us that they have taken aggressive steps to improve the protection of their system and of our data." Luckily Experian reported the breach as soon as it found out, which is something at least, and is letting affected customers know.
What's your rating?
The internet is rioting in the data centre aisles after finding out about 'Peeple', an app that lets you rate people – yep, like they're a new restaurant or Amazon purchase. It's not even been released yet but it's causing a right ruckus on the internet as people, understandably, aren't happy about it. It's been called 'creepy' and 'terrifying', although the designers insist that it's meant to be a positive thing, and that there will be safeguards in place to stop general abuse. The website says that negative reviews of people will be held for 48 hours so they can be checked by the person, but if they can't resolve the problem with the commenter within that time the review will go live anyway.
It'll be interesting to see how it goes down, as experts think it could be an ideal tool for trolls, that there could be legal issues, and that it could force victims to face abusers. There are some limits – the usual things like messages can't be racist or hateful – and restrictions too: it's not anonymous, you have to be over 21, and if someone doesn't respond to your first message you can never message them again. Not everyone's hating on the hater app though – apparently it gets around 100 access requests an hour!
Don't waste your energy
The European Commission is looking into TV companies' claims of energy efficiency after evidence suggests some manufacturers might be skewing reports. Samsung in particular is in hot water as it's been suggested they more than halve their energy consumption when they're being tested. Samsung has argued, saying that the TVs include an energy saving device that always starts up during normal usage too, not just in the tests. They weren't the only one accused of messing with the results either.
Manufacturers do the tests themselves then report their findings, and spot checks on the tests are carried out by a third party. The tests were done by the Swedish Energy Agency, which hasn't confirmed which companies it actually tested. The reports of dodgy dealings are going to be investigated further.
Well that's my weekend sorted…
Have a good one!