It's Time you Got Involved
What is the one thing you wish you could have more of? For most people it would probably be time. Or a limitless supply of Freddos, but that's just me. The war-cry of the office "There's never enough time!!", and the wish of every parent, friend, sibling, son, daughter, or anyone who just dreams of efficiency – there's never enough of it. But it turns out there is a way! At our upcoming event Rekoop shares its secrets on how to give yourself the gift of time!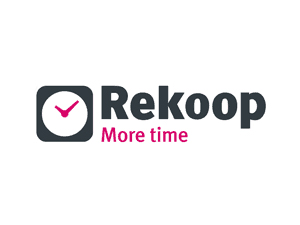 On Wednesday 14th October, global time capture specialist Rekoop will be holding court at UKFast Campus, giving you the opportunity to find out exactly how to make time count.
The 'It's About Time' event runs from 5-7pm and will give you the lowdown on how time capture tech boosts profit margins and performance, freeing you up to focus on the things that really matter to your business.
Our first speaker is Phil Wedgewood – CEO of Rekoop – who will be explaining how modern time capture systems have transformed the time recording process: removing a heavy burden from staff, and instead harvesting accurate and comprehensive data automatically, which can then be proactively monitored and analysed to support better business decision making.
In his previous guest blog Phil gave us a look into how time recording is innovating in the legal industry, but anyone can benefit from time capture software. One of his most interesting points was that it's not about understanding the tech as much as firms understanding the currency of time, how time relates to cost, and how time/cost data can be leveraged in ways that add real value to business.
Consultant Anthony Hughes will also be sharing his views on how professional services firms can exploit time capture to enhance profit and performance: not just minimising leakage and maximising billing, but gaining true visibility of costs of delivery and operating margin, and better understanding the real value of their offering.
Date: Weds 14th Oct
Time: More of it (just kidding, it's 5-7pm)
The clock is ticking on the countdown to the event so make sure you don't waste any time, sign up now!