The True Price of 'Free' Wi-Fi
If you're in a bind and someone's offering you free Wi-Fi you're probably going to zip through the sign-up process and agree. We all do it, and although previous research has shown hotspots in cafes, hotels and other places to be notoriously dodgy, new research from industry bigwigs the Information Commissioner's Office suggests that the time for caution is not nearly over. If you use free Wi-Fi hotspots while out and about here's what you need to be wary of.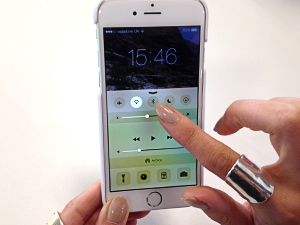 Hotels, cafes, a quick dash into Maccie Ds – they've all seen me out of a tight spot when I've been desperate to check directions, an email, or WhatsApp. But increasing amounts of research into these Wi-Fi hotspots – most recently a report by the ICO – has suggested that these days should be well and truly dead, as the amount of sign-up information providers are asking for, and their Slack Alice attempts at protecting said data, is probably just not worth the risk.
The problem is that although some networks ask you for no data, some ask for hella loads; for example, in the most extreme case of those reviewed, they wanted a full name, postal and email addresses, a mobile phone number, a date of birth, several vital organs and your gender, with only that last question being optional (and let's face it – that's not a super tough one to figure out in most cases). Some also gave a choice about opting into newsletters and updates but many didn't give a choice about that either.
Simon Rice, from the ICO tech team, said that in many cases the data requested would be used for marketing purposes too. The Data Protection Act says that any data collected must be for 'specified purposes', relevant, and not excessive… and apparently marketing does fall under these umbrella terms.
The point that Rice really takes umbrage with is that there should be informed consent which – considering the length and confusingness of the policies – is rarely actually given.
Especially with the increase of BYOD (Bring Your Own Device), it might not just be your info you're giving away but your business' too, which can get you in even more hot water – that stop in Starbucks to check work emails on your tablet could end up costing you more than a £2.30 skinny soy frappe spiced latte, knowwhatimean? It's a hassle you just don't need.
The ICO has contacted all the providers to discuss the issue, but in the meantime it recommends making sure you read privacy policies and know exactly where your info is going before you press that yes button. If you're worried about giving out all your info, maybe create a new email address solely for things like this. It also says they found that there are almost always other options in terms of providers, so if the one you're looking at is asking for too much, tell them to take a hike and find a different one. You're better than that.
Using the hotspots can also be a security risk as none of the providers that the ICO reviewed encrypted their traffic, which means they're sending your info around the internet totally open for all to see. Check if you can see the HTTPS padlock and if not, make bloody sure you're not sending anything important.
One final thing they found was that if you log in via a social network – which some networks will let you do – it also gives the provider certain permissions, including access to your profile and the ability to post messages to your feeds in some cases!
So, until we can trust them to take better care of our data, we're going to have to start taking care of ourselves. Would you give that amount of personal information out in the street to some random in exchange for directions? Don't think so.
For more information on the security solutions at UKFast take a look at our website or give us a call on 0208 045 4945.