Fridays at UKFast – 25th September
Happy Friday everyone! Before you cosy on up with the weekend, here's this week's roundup! This week we've been talking about National Coding Week, and training in an online world. We've also shared the progress of Smart security in the IoT, and the crazy news from Microsoft! Have a good weekend!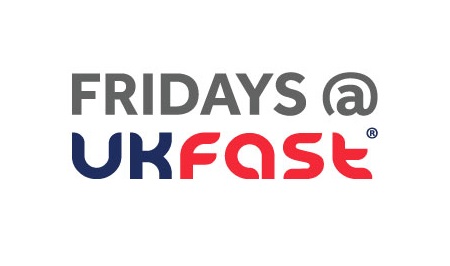 An unhealthy APProach to data
A recent study of 79 NHS health apps found that lots of the ones designed to help people stop smoking, drinking and other useful things have been leaking data that could put users at risk of fraud – which is the last thing anyone needs, let alone someone who's trying to kick a habit!
Although the apps were vetted, some of them still sent user data unencrypted, putting it at risk. The ones that were leaky have been taken out of the app library. The study was carried out by feeding the apps fake info and then seeing what they did with it. 70 sent personal data to associated online services, and out of those, 23 didn't encrypt; four of the apps also sent personal and health data without protecting it from eavesdropping. A lot of the privacy policies were vague too, and didn't fully explain what kind of data they were sharing. Hopefully this info will lead to higher standards in future!
Justice for data rights?
The European Court of Justice reckons that the 'safe harbour' agreement that helps the transfer of data between the US and EU could be 'invalid' because of fears that the Americans might be spying. This could cause a bit of a ruckus for American tech companies in the UK as they'll probably be investigated more closely now, by people who have the power to stop the transfer of data if they don't like what they find.
The decision will be made by a judge in the next few months but it's often the case that the judges listen to opinions like this. So, big American companies like Google and Facebook could be forced to keep data on Brits inside the UK, where it's subject to British data laws instead of US ones. The advisor that suggested the invalidation of the agreement said: "The surveillance carried out by the United States intelligence services is mass, indiscriminate surveillance. In those circumstances, a third country cannot in any event be regarded as ensuring an adequate level of protection."
An Amazonian opponent for Google
One of the tech industry's top minds has called out Amazon as a serious threat to Google with its Prime service. At a recent talk, Bill Gurley discussed a 'reverse funnel' concept – he said that until now, Google has been at the top of the funnel because people went to Google to search for things as a first port of call. Google then collected the money from these clicks. At the bottom of the funnel, he said, were all the small companies fighting to attract attention.
He says that now – as Amazon has built up a reputation for having such good quality products delivered at such a fast pace – people go to Amazon first and check Google as a last resort. It's a fair reminder never to get too comfortable – Google tried putting out a similar service to Prime but it doesn't seem to have been much competition for Amazon!
This is all of the Friday vibes