Fridays at UKFast – 18th September
Whilst it might seem like only five minutes since the last Friday blog, a lot's happened this week! First up the speakers for eCommerce Live were announced, and we had a look at Facebook's new feature! Then we challenged the research saying password practice is all upside down, and finally we discussed how to plan for a smooth data centre move. And, in other news…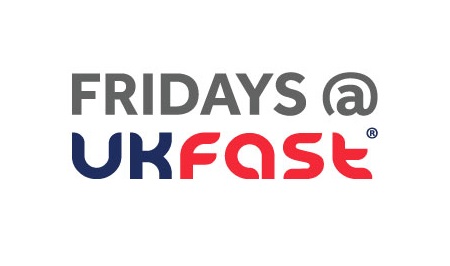 Keeping up with the Kardashians
This week it's the Kardashians that are going to have to keep up – with their web security that is – as their website came under attack! 600,000 subscribers to their websites had their records accessed, but luckily no payment info was taken as it's not stored in the same place.
The (in)famous family were alerted to the flaws in their systems by a 19-year-old developer, luckily, as a hacker wanting to shame the Ks would have had a field day. The flaw was found in an API on Kylie Jenner's website (one of the younger 'Kardashians') which the dev then realised was used across the rest of the family's sites too. The information he found gave him the God-like power to "create and destroy users, photos, and videos". Hacks like this highlight the importance of checking your back end before putting a site live and making sure there are no holes in security!
Banking on the block chain
Nine banks are looking at block chain tech, which is behind the virtual currency Bitcoin, to see if there are interesting ways they could use it to improve their services. Because of the transparency the block chain offers it's harder to commit fraud, and can speed up trading systems too, all of which understandably appeals to banks. Financial tech firm R3 started the initiative and has signed up nine banks so far, including big names like RBS, Goldman Sachs and  Barclays.
The block chain is like a globally distributed ledger for logging transactions, and is well-known for powering cyber currency Bitcoin. Because of the transparency it gives, it could have a place in the future helping trace stocks and shares. However, because of a history of scandals around Bitcoin – hacks and thefts and a link to the online drugs market Silk Road – the banks are cautious. Potentially it could cut the costs of reporting transactions and working out purchase timescales, but there's no official word on when it'll start appearing as yet. What it does show though, is the importance of looking at potential uses of tech, even if parts of it aren't useful to you!
Low-hanging fruit
Samsung's in hot water this week after Apple won a patent lawsuit saying it nicked some of its features. The case – which goes all the way back to 2012 – began when Apple filed a lawsuit claiming that Samsung was using some of its tech without its permission. It's just been settled in Apple's favour, awarding it £76m in damages, but then it went one further, saying it wants Samsung to stop selling the phones too.
General opinion is that the block won't affect Samsung too much though, as it's already stopped selling most of the handsets it will cover. Samsung is pursuing its rights though, and will appeal the appeal!
I must be going soft because here are some serious Friday feels for you…
Have a good one!