A Smooth Move
So, you've taken the plunge and decided you want to migrate to a new data centre – great news! But now that it's actually on the horizon, the cold sweats have begun and your colleagues keep finding you wandering around your DC at four in the morning clutching handfuls of wires. Well, a strong plan is key to remaining calm, and luckily for you, we're big fans of a plan!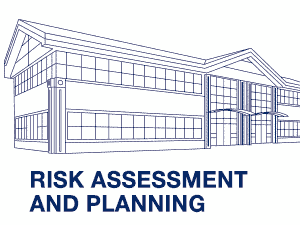 Bad planning causes delays in 70% of data centre migrations, so in order to beat the odds you need to get cracking on yours asap. First, you need to know your enemy, so carry out a thorough risk assessment. This is a three prong process:
1. Survey and inventory (aka what have you been hoarding?)
Much like when you move house and realise you have seven years' worth of Spice Girls memorabilia (no? just me?) you can't just wing it. Take a look at what needs to be moved – virtually and physically – and once you know what you're dealing with you can make a detailed risk assessment.
You'll need to consider: physical equipment, dependencies, applications and connectivity. Also bear in mind any service, vendor and software contracts that are site specific or need to be cancelled. Our handy migrations guide goes into greater depth about what each of these categories includes!
It's also important to consider where application dependencies could increase risk, which applications are critical, and any dangers that could crop up when you're moving your hardware.
2. Stack ranking (aka which of your applications do you love the most?)
Next up you'll want to put things in order of how critical they are so you can plan the order you'll move things in.
Basically, prioritise that list to keep the risk factor down. Create 'move groups' – applications on shared hardware or with similar functions and importance that can be grouped together (sometimes also based around things like latency and bandwidth) – and it'll make your life a helluva lot easier.
Tip: if you move the low-risk stuff first then you can iron out the kinks by the time you get to the really important bits!
3. Give the new site a once over (aka check out the new digs)
If you were moving house you'd take a look round and make sure your furniture fits before you move in. Same rules apply.
Check that the environment is right for your needs and that any work that needs to be done will be finished well before the move date. Figure out whether you're going to need new staff, and whether existing staff will need to learn new skills to manage this new environment.
When it comes to equipment are you going to move existing or buy new? Sticking with what you've got may seem cheaper but it may end up being more stressful. You might need to temporarily store data somewhere else while you move it all across, so make sure you've got someone who knows what they're doing helping you move; if you decide not to move it, make sure you dispose of the old equipment safely – both in terms of data security and the old environment!
The planning phase
Once you've nailed the risk assessment part, you can begin your plan. Depending on how complex the situation is, the move could take a few weeks, so this is vital to ensure that everything runs like clockwork.
It's a good idea to plan your move for a low-impact period – i.e. most businesses probably wouldn't want to move at the end of a fiscal year or quarter. Then think about seasonal peaks that affect your business; e.g. if you're an eCommerce biz the lead up to Cyber Monday may not be ideal, and no business is going to want to schlep across town when Man City's playing Man U at Old Trafford, because traffic is going to be hell, ya gets me?
Once your plan is sorted, make sure your team knows about deadlines so they can prepare for the move and check that everyone knows what part they're playing.
Finally, test, test and test again, and have a plan B, C and D in case something decides it likes its old home and doesn't move over correctly!
Ultimately your plan needs to include a strategy for getting your equipment from A to B and you need to know how you're going to keep everything running while you do. It might sound like a lot but fear not, you'll breathe easier once you've got a solid plan in place. Good luck!
Download our migrations guide for help on planning your move from start to finish!