Fridays at UKFast – 11th September
Well well, if it isn't Friday again! This week we've been talking about the decline of Brits' data rights, and asked what's happening to telecomms? There's also a look at how location affects your data privacy and a surprising candidate who may be the new tech champion. Finally we're looking at how to make tech more inclusive! Have a cracking weekend!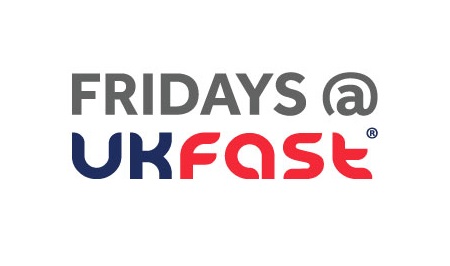 A dangerous affair
Users of the affair website Ashley Madison have had a bit of a time of it recently… and it doesn't look like it'll be getting better any time soon. Over 11 million of the passwords that were nicked from the site (thought to be uncrackable as they were encrypted) have now been decoded.
Apparently 'programming changes by the site's developers' made the passwords a little more crackable than originally thought, and although the group that deciphered them haven't shared the passwords, they've shared how they decrypted them, which is kinda same same but different really. If you're an Ashley Madison user and use that password for any other site too (which isn't really ideal at the best of times) you might wanna think about changing them sharpish!
The UK's No1…and it's not good!
Usually being number one is a good thing, but not this time! We've hit the top spot in the list of worst countries for cyber crime – congratulations to us – and second worst for generating cyber crime. A study by security company ThreatMetrix has broken the bad news, which they've based on data gathered by the company's monitoring system.
In the second quarter alone, ThreatMetrix blocked 36m fraud attempts, which translates to a whopping £2bn. If you're a financial institution then turn your eyeballs toward your online lenders – they're a high-risk target. It was found that attacks on the area rocketed in the second quarter, mainly hitting new account originations and payment disbursements. Security experts think that online lending could be a prime target area for crims in the future too, however, mobile seems to be both the biggest opportunity and the biggest threat for businesses.
This week's core news
If you've been on pretty much any tech news site this week you'll have probably seen a lot of Apple all up in your grill. The launch of the new products is dominating the tech news sphere, with a larger iPad with a stylus (for an extra fee), a TV box with its own app store including a touch sensitive, voice controlled remote, and er, a phone that can tell how hard you're pressing.
There's a fair bit of excitement around the size of the tablet, the video gaming capabilities of the app TV, and that the "3D Touch" feature on the phones that'll make switching between apps easier. And the hype it's causing could be pretty important considering Google's just released a 'droid version of Apple Pay (called, creatively, Android Pay) too!
Drones are creating so many possibilities for the future of tech. So, so many…