Mobilising Tech
I literally (not a word I use lightly) can't get anywhere without tech. As a person with no sense of direction finding my way to new places (and sometimes even places I've been many times) is nigh-on impossible. I use the apps on my phone all the time for support, but if you're someone who might have a hard time using them – if you're disabled or er, of a generation that's not particularly au fait with tech, for instance – then a new report shows that this tech may be falling short. Good news though; developers – and we as a tech community – have the power to change that!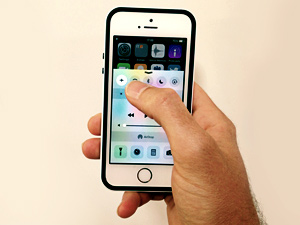 The Institute of Engineering and Technology has released a report on Meeting the Needs of Older and Disabled Travellers, which shows that a devastating 80% of over-60s are missing out on travel tech, and has issued a resounding call to arms to improve the development and marketing of the services.
Improving the tech could take a massive burden off support services, not to mention giving potential users more independence and freedom. IET principal policy advisor Sahar Danesh said: "If we can find a way to encourage older and disabled people to embrace this technology, many of them could enjoy fully independent travel instead of being housebound or relying on relatives and carers as they do today. The potential implications for their quality of life – and for the economy – are huge."
Danesh is also (rightly) pretty damning of what will happen if the world continues its move to digital and leaves the most vulnerable members of society behind: "If we fail to tackle this we risk excluding disabled and older people from basic human rights of independence, mobility and social inclusions."
Obviously this problem isn't confined to mobility tech, and it can be a grey area. Elliot Dunster of disability charity Scope says: "Many of the tools used to compare the best consumer deals and offers are found online. But not all web content or modern technology is accessible or compatible with assistive technology [and] the law is unclear how far service providers must go in making their websites accessible." All other services – shops, buses and trains  – are expected to be 100% accessible; therefore, it's not just the developers that need to step up – clarity on making digital services accessible is needed from the start.
There are also fears with mobility tech (and apps generally) that could hold potential users back – for example, that the info isn't up to date – but as it rapidly evolves with improved services like 4G this shouldn't continue to be a problem, and Dunster sees the future as bright: "Over recent years our public transport system has benefited from improvements to the physical infrastructure and service provision. The rapid growth in new technologies represents an even bigger opportunity to improve people's experience of public transport."
The potential is clearly there, the gaps in service just need to be filled. We all need to get involved to help make sure that the tech that we take for granted is accessible to everyone – and particularly for those who need it most. So, whether you're a developer, user, or just want to raise awareness, mobilise yourself in the progression of the tech industry!
For more info on how our tech could mobilise your business, take a look at our website or give us a call on 0208 045 4945!