Superpowering Security
Security guru with a chequered past John McAfee has announced he's planning on joining the US presidential race – and it could have some interesting implications for tech in the US!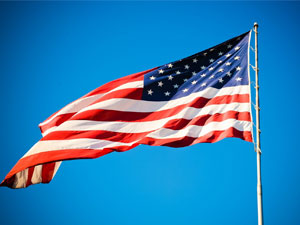 Yes, that's right, the guy who started the security company that probably protects your computer is running for President of the US of A. The "cyber party" hasn't announced much yet but it's official, McAfee is moving on up from protecting our devices to something a little more large scale – like the entire US.
While those crazy kids over the pond might not fancy someone who apparently once played Russian roulette with a loaded gun in front of a writer from Wired (although in some states this 'gun-ho' attitude might go down a treat), he says he's had lots of support: "My advisors are pressing me to run. I have many thousands of emails saying please run for President. It's not something I would just choose to do on my own."
So, whereas some might feel like the fact that he's been jailed under suspicion of murder might secure him an underdog spot in the race, others might take comfort from the fact that he'll know his stuff when it comes to data security in the new digital era. It also offers a recognisable name that they associate with protection – albeit in the form of an onscreen pop up.
McAfee's campaign will largely be centred around tech – unsurprisingly – and yanking the government up by their bootstraps: "It's clear that the leadership of our country is illiterate on the fundamental technology that supports everything in life for us now, that is cyberscience, our smartphones, our military hardware, our communications."
With much of the world now realising how important data security and privacy is, he's also against encryption 'back doors' for governments, and whilst on the run the tech vet worked on an "NSA proof" peer to peer networking tool which creates a localised wireless network and offers anonymity; so it'll be interesting to see how his views will marry up if he actually becomes the government.
Politics and data – as we saw in Tim's blog this morning – can make for uneasy bedfellows, but what's certain is that as the world barrels toward a digital future we want the people in government to have a decent digital understanding; and McAfee certainly has this.
However, perhaps more importantly, we need to make sure that the people in power also have an understanding of how to simply be decent, which is something that – on a digital level at least – he seems to have secured as well.
For more information about our security solutions, take a look at our website or give us a call on 0208 045 4945.