Whatsapp-ening to telecomms?
Last week, Facebook-owned mobile messaging app WhatsApp announced that it has 900 million active monthly users.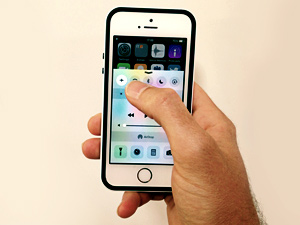 This latest announcement marks a not-half-bad couple of weeks for the social network giant. The news comes about a week after the mothership – Facebook – boasted some pretty impressive traffic levels itself, reporting that the social network now handles over 1 billion users per day.
Facebook messenger itself has 700 million monthly users of its own. So when you add this to the numbers that WhatsApp is posting, it's clear that Zuckerberg & co have pretty much cornered the messenger app market – Viber and We Chat, the next closest competitors, have 600 million and 236 million users respectively.
For mobile messenger apps the implications of Facebook's domination are abundantly clear. But what does it mean for the wider communications sector? Are we seeing a seismic shift in user behaviour towards web-based messaging over the text and call services offered by mobile phone networks?
As early as January 2015, data from Ofcom showed that WhatsApp was used to send 50% more messages than SMS in the UK. Though still profitable, bringing in £40bn in 2013, the SMS market is in decline. In April, Forbes predicted that telecoms companies would lose around $386 billion to internet messaging services like Whatsapp between 2012 and 2018.
Sensing the threat, big telecoms players have lobbied for the same regulations placed upon them to be applied to messenger apps. They argue that the apps are reliant on their networks to operate so shouldn't be immune to the costs that mobile networks incur – a factor that they claim gives the apps an unfair advantage.
In the telegraph, Irish telecoms billionaire Denis O'Brien said: "Mark Zuckerberg is like the guy who comes to your party and drinks your champagne, and kisses your girls, and doesn't bring anything."
The hostile reaction from some areas of telecoms industry highlights the genuine threat that web messenger services pose to the current status quo. For the most part users can send messages via Whatsapp effectively for free using their home WiFi. So why pay for a phone contract that offers unlimited texts? To make calls abroad all you need is Facebook messenger and a café with a decent internet connection. So why pay the elevated tariffs charged by most network providers?
What's clear is the landscape of telecommunications is changing. Not so clear, is what the mobile network providers are going to do about it. Trying to change the law could be the way forward for these firms, by potentially levelling the playing field, however it is also likely to alienate this new generation of customers who are accustomed to free and unrestricted communication.
But let's not get carried away; we're probably not witnessing the demise of mobile networks as we know them – but WhatsApp-ens next will be interesting.