How to Stop Social Media Assaulting your Eyeballs
Social media has come a cropper with its autoplay video function before, following awful events like the James Foley beheading and now the horrific Virginia reporter shooting last week. Now it sounds like something might be done about it as MPs call for social media channels to take action – but if you're sick of seeing sick videos without consenting to it, here's how to disable autoplay in the meantime.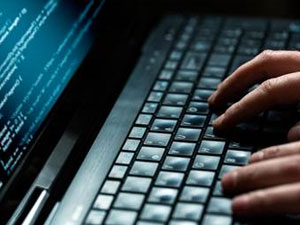 The video that's causing the outcry is of the two reporters who were shot in Virginia last week. The murderer posted a video of the shooting and because Facebook and Twitter are set to autoplay videos many users have complained about accidentally watching upsetting footage when it was shared to their feeds.
A parliamentary group has called for warnings for graphic content before a video plays, and that social sites should even scan content for things like this. "Facebook, Google, Microsoft and others have already worked together with government and regulators to prevent people being exposed to illegal, extremist content, using both automatic and manual techniques to identify footage. Social media, just like traditional media, should consider how shocking other content can be, and make sure consumers are warned appropriately," a spokesman for the group told the BBC.
This is especially important when considering young users of the sites, and other vulnerable users, as there are no watershed-type restrictions. The Conservative MP for Boston and Skegness said: "For victims, friends and families it's important to make sure that, in an online world without a watershed, users know what they're about to see and have a reasonable opportunity to stop it."
The sites do have community standards and restrictions in place, but considering that FB hit one billion users in one day last week, a lot of people will still have seen the upsetting content before the site has a chance to take it down.
The idea behind autoplay is convenience – when it enabled autoplay Twitter said: "It used to be that watching a video on Twitter required several taps. So when something was unfolding in real time… that extra effort meant you could miss something that you care about." But – in this increasingly digital age – the line between convenient and appropriate is increasingly blurry.
Luckily, it's simple to deactivate autoplay.
Facebook
In desktop view, go to settings > "Videos". From the list on the left of the screen you can then switch the autoplay video to "off" in the dropdown menu.
On iOS devices, select the three line icon, then Settings > Account Settings" >"Videos and Photos". Select "Auto-Play" and choose "Never Play Videos Automatically".
If you're Android, again select three line icon, "App Settings", and turn off "Video Auto-play".
Twitter
If you're desktop, go to your settings and uncheck the "Video autoplay" option in the "Account" tab.
For iOS, go to settings, then in the video autoplay options select "Never play videos automatically" and same for Android users.
For more info on the tech behind our solutions take a look at our website or give us a call on 0208 045 4945.