Are we Stuck in the Past on Security?
What's your mother's maiden name? Where did you go to school? What was the name of your cousin's best mate's first kiss? These are the kinds of questions you're probably used to seeing when you sign up to a bank or any other protected account. Whilst many businesses around the world are moving away from this method though, the UK – that stickler for tradition – seems to be clinging on, which could be damaging our security.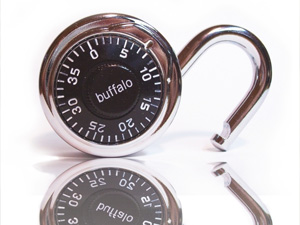 A report by identity-management company Okta says that around the world businesses are moving away from using the Q&A method of securing sites and toward authentication methods that are more secure and easier to use – known as multi-factor authentication (MFA). Apart from the UK, that is.
In Blighty we're still clinging onto the question method – it's reportedly still the most common form of verification in the UK, and rising. The Businesses @ Work report found that although the trend declined 14% worldwide since early last year, in the UK it's increased by 17%.
The report was based on data from the company's network of 4,000 pre-integrated applications and millions of daily authentications and verifications worldwide.
Security is the top concern for many businesses – unsurprisingly, given the rise of high-profile breaches and general security awareness in the last year or so – and many are quickly increasing their security measures to protect the sensitive data that their employees are putting into cloud applications and services.
Two factor authentication (2FA) – where you have to provide another level of identification (usually a PIN code sent to your phone or something) before you can log in to an account – has been around for a while (UKFast customers can enable this for your account in MyUKFast), but now MFA is becoming more popular globally; apparently there's been a 40% rise in the method in 2015 alone.
"As organisations put more and more sensitive data in cloud-based apps – such as email content in Microsoft Office 365, sales data in Salesforce.com and employee information in Workday – companies increasingly bring on multi-factor authentication to ensure it's only being accessed by approved stakeholders," the report said.
Despite the fact that the tech was originally aimed more at larger companies, it's becoming more popular with smaller companies now too, as the barriers to adoption are lowered with the rise of cloud based services. This means there's no excuse, no matter what size your business is!
For more info on UKFast's security solutions, take a look at our website or give us a call on 0208 045 4945.