Fridays at UKFast – 28th August
It's official, August is pretty much done with, and that's kinda terrifying. So you should probably console yourself by having a read of this week's roundup! This week we've celebrated our very own 'Mr Manchester's' two years at UKFast, and asked about what inspires you. We've had updates on some exciting Raspberry Pi projects – both in distant lands and a little closer to home; and done some myth-busting on cloud security fears. Finally we learnt some life lessons from the Spam King (mostly what not to do), and shared tips for protecting yourself against third party threats.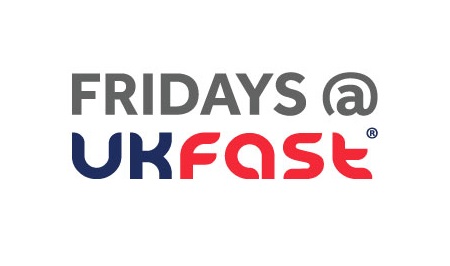 Turning off the lights in the dark net
The dark net just got a bit darker. Agora – one of the most popular online drugs markets in the dark net (a 'hidden' part of the internet that is famously home to drugs markets like the Silk Road) – has closed doors for a bit following concerns that a flaw could lead to the location of their servers. And – considering that the whole point of the dark net is anonymity – Agora's said they're shutting up shop until a longer term solution can be found. The site also decided it was going to stop selling guns recently, so it's a pretty big month for them.
Agora administrators wrote: "Recently research… shed some light on vulnerabilities in Tor Hidden Services protocol which could help to deanonymize server locations." They had seen "suspicious activity around our servers which led us to believe that some of the attacks described in the research could be going on", which caused the move.
Facebook's Billion
Did you use FaceyB on Mon? According to Zuckerberg, it's pretty likely – apparently an absolutely mad one in seven people in the world logged into FB on Monday. Facebook's user count is clocking up – in the second quarter of 2015 it averaged 968m daily active users, which comes in at about 1.49bn a month, and Zuck says it's just the beginning for Facebook's plan to dominate – sorry, "connect" the world.
Tech news site 'the Register' has dubbed this a 'new low for humanity', but Zuckerberg insists that "a more open and connected world is a better world. It brings stronger relationships with those you love, a stronger economy with more opportunities, and a stronger society that reflects all of our values."
Facebook also recently announced Facebook M – a virtual assistant with its instant messenger that's essentially an AI meets human 'trainer' that'll complete tasks for users.
Amazon is changing things, APParently
Despite the fact that in-app purchases are the main way that devs make money from their apps, Amazon is changing it up with new app Amazon Underground. It's essentially a 'catalogue' of apps but, if you get them through Underground, the in-app purchases will be stripped of their cost. You can buy currency and items in the apps still, but Amazon will absorb the charges.
"We've made this possible by working out a new business model with app and game developers: we're paying them a certain amount on a per-minute played basis in exchange for them waiving their normal in-app fees," Amazon said.  It explains that developers will be paid $0.002 per minute of usage. There will be some restrictions though, and you might have to put up with some ads being played when apps are first launched, and sometimes when they are launched or resumed by the user.
Self-driving crash trucks hitting highways
The first self-driving vehicles will be hitting the Floridian highways around the end of this year – and they're made to be crashed into. The idea is that they drive alongside highway construction workers, acting as a barrier between the workers and oncoming traffic – any car that would've crashed into the workers will crash into the truck instead. They're pimped out with barriers and shock-absorbing buffers, and the idea is for this new generation to replace current ones that are driven by humans.
Seeing as the point is that these trucks might and probably will be crashed into, it can be dangerous for the driver, despite protecting the worker, so driverless is – hopefully – the perfect answer. They've been successfully demoed following GPS points or a lead vehicle, copying its speed, direction, and braking. Apparently crash trucks have reduced risk by about half over the last 30 years.
Guys who absolutely nailed it.