Spamming the Spam King with Criminal Charges
If you thought that the cops – the fuzz, the po-po – weren't quite keeping up with punishments for the new digital age then think again. The 'Spam King' – responsible for dropping spam on tens of millions of Facebook users – has been arrested! The spam was more than just an annoyance though, and tried to make a grab at user info – so it's important to protect yourself!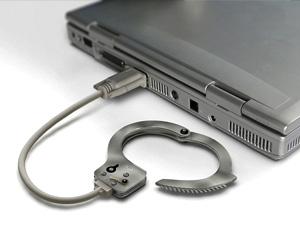 Sanford Wallace, lucky owner of the dubious moniker 'Spam King', is facing up to three years in the slammer after pleading guilty to 11 charges including fraud, damage to a protected computer, and criminal contempt. He's also in trouble because he then ignored the court's order to stop using FB, almost immediately.
The case has been going since the complaint was first filed in 2011. Apparently he compromised 500,000 Faceyb accounts and then used them to post an insane 27 million times on the walls of their friends. The links within the messages would then employ the phishing attack method of trying to persuade users to hand over personal details, thinking it was a legit account.
As ever, be extremely careful of clicking on links – even if it appears to be from a friend. And if that link then tries to get personal info out of you, tell it to go and do one. Help each other out too – if you notice a friend posting anything out of the ordinary then let them know and they can review their own security settings and report the incident.
"On top of the technical measures we employ to defeat spam on our service, we actively pursue both civil and criminal consequences for those who try to harm people who use Facebook," a spokesman for the social network told tech news site The Register.
Although some would say that being known as the 'Spam King' was punishment enough, he'll find out in early December how long he'll get, and the damages he has to pay.
If you want to find out about any of our security solutions take a look at our website or give us a call on 0208 045 4945.