Fridays at UKFast – 21st August
Happy Friday everyone, welcome to your weekend! This week we've been talking about a hack affecting mobile users (so pretty much all of us then!), and building employee engagement outside of the office. We delved deeper into the five flavours of data centre migration, and have some exciting news for you if you're an eCommercer, and finally, it's time to face the music about how much info you're giving away!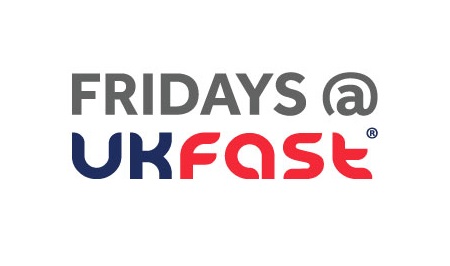 Mum's the word
Mumsnet has had a pretty heavy week of it. First, it was knocked offline by a DDoS attack, and then two of its members became victims of 'swatting' – an attack that until now was only seen in the US. Swatting is where someone calls the police saying they've seen an armed intruder at the victim's house, causing armed officers (the 'swat' team) to go to the victim's house, scaring the living bejeezus out of them and potentially being quite dangerous.
It's a pretty rubbish set of circumstances but Mumsnet have been pretty on it, and are advising users that they will have to change their password and make them longer and stronger. As they fear that the address info used in the swat came from a phishing attack, they're also advising users to always check the URL before they put any personal details into the website to log in, and to make sure it includes the 's' in https. This is all pretty good practice anyway, so even if you're not a Mumsnet user, it's important to stay vigilant!
Cheating the system
The hackers who released the personal data of 33m members of adultery site Ashley Madison have now dumped a load of new info on the deep web to 'prove' that they have done it, with a note aimed at the boss saying 'Hey Noel, you can admit it's real now.'
It's thought to be around 14GB worth of data taken from the CEO's email account. Problem is it's in a zipped format and security experts trying to decompress the contents get an error message but signs point to it definitely belonging to the site. Some experts are even saying that Ashley Madison members should 'come clean or risk extortion'.
Searching for the right to be forgotten
Google's been ordered by the Information Commissioner's Office to remove links to some articles about the right to be forgotten. In a bit of a complicated move, Google had refused to get rid of links to some articles that discuss removal requests and include a lot of info about what was removed. Confusing, but basically it defeated the point of removing the link in the first place because it gave away so much about it! Google says the information was an essential part of the articles though.
It now has less than 35 days to remove the links from the search results, although it can appeal. The right to be forgotten ruling says that any Europeans can ask search engines (and seeing as Google pretty much has the monopoly on that, that's mostly who it affects) to remove any outdated info about them from the search listings.
For anyone who's not seen Shia LeBeouf's motivational speech yet – it's so intensely terrifying that you'll be forced to go out there and achieve your dreams!
https://youtu.be/nuHfVn_cfHU