Building Employee Engagement in the Wild
You might have heard that we had a pretty incredible weekend here at UKFast, with the very first UKFast Zoofari! The UKFast team, along with their friends and families, were treated to an amazing day out at Chester Zoo. If you're reading this and wondering what this has to do with creating an amazing business, read on, intrepid explorers…
We've had a fantastic start to the year, and the company has gone from strength to strength. Our NPS (customer satisfaction) score is record breaking, and we're constantly striving to ensure that our customers are the happiest around.
Awards have been won, schemes and products have been launched, and the company has grown significantly. Whilst we reinvest 25% of revenue into RnD, we've also invested heavily in training and education, and we're soon to launch another in-house developed product; we understand how important it is to invest in thanking the team too.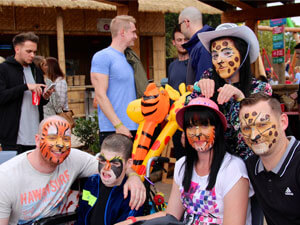 The UKFast Zoofari was a one-of-a-kind, spectacular day out to celebrate it all: great food, great company and hundreds of amazing animals, plus exclusive talks from keepers and behind the scenes insights into animal life.
We had a fantastic day and, whilst it may not be immediately clear why taking hundreds of people to the zoo is a savvy thing to do, showing your employees how much you appreciate them is vital for keeping them engaged! There were lots of happy (painted) faces on the day and there's an incredible buzz in the office this week!
If you're interested in working at a place that's wild about giving back, take a look at our website!