Fridays at UKFast – 14th August
Is anyone else around the country experiencing apocalyptic rain today or is that just lucky, lucky Manchester? If you're trapped inside then use this as the perfect opportunity to catch up on the latest and greatest from the tech world! This week we've been talking about the key reasons for choosing Magento, and calls for harsher penalties for data breaches. There's also been a big announcement from Google, and some dodgy dealing going on. Finally, we had a work experiencer in who is pretty much set to be the next Bill Gates!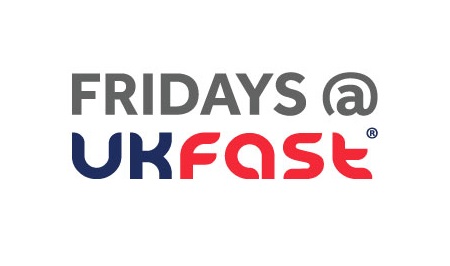 Are you covered?
Rejoice – there's now a tool that will let you see what kind of mobile coverage you should be getting (so then you can just be grumpy about the difference in what you should be getting and what you're actually getting!). Ofcom created the tool based on tests they've carried out on signal strength around the country and data from mobile providers.
It's kind of a super-map and likely to be more effective than others as it's made from data from lots of different providers – but how busy an area is could also affect the coverage that you get at any time. Ofcom are asking for feedback to make sure the info is as correct as possible, so if you've ever wanted the chance to have a bit of a gripe about your coverage, have at it.
Windows 10 privacy
Whilst Windows 10 is looking pretty popular, it's also apparently still working out its privacy parameters, as tests show it does actually still send some of your info to Microsoft… even if you try and stop it. Initial tests show that apparently even if you turn off Bing and Cortana and activate privacy protection settings, it may still send some identifiable info to Microsoft.
When Arstechnica called Microsoft up on it, it said: "As part of delivering Windows 10 as a service, updates may be delivered to provide ongoing new features to Bing search, such as new visual layouts, styles and search code. No query or search usage data is sent to Microsoft, in accordance with the customer's chosen privacy settings. This also applies to searching offline for items such as apps, files and settings on the device"; but the report seems to reckon it's not just search features.
Mother robot
Scientists have created a robot that can build other robots that evolve with each generation! The mother robot builds babies out of mechanised blocks across five experiments; the mother – a giant robotic arm – built ten generations of little baby robots, and incredibly, with each new experiment the best traits from the previous baby robots were passed down to the next gen. By the time it got to the 10th generation, the 'children' could do tasks twice as quickly as the first brood.
The findings highlight the possibility of robots that evolve in the same way that humans and animals do. Combined with AI tech, this could be a really interesting nod to the future – although it's also something that some of the biggest names in tech, such as Stephen Hawking, have warned against. It also highlights the potential within robots for innovation and creativity, and could end up with robots that fix themselves.
Got beef with drones? You're not the only one…
Have a great weekend!