Trading on our Safety
A recent hack led to some pretty dodgy insider trading deals, which in turn led to some pretty serious criminal charges; which essentially means security legislation needs to improve. There've been a few slapped wrists recently after 32 people were charged with insider trading based on information purloined in a hack. The outcome is yet another call for improved cyber security – and here's why it might actually work!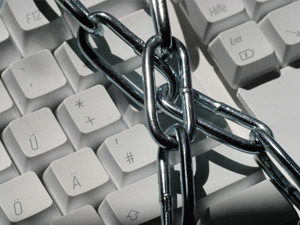 Over in the US 32 people have been charged with using press releases that were stolen in a hack, in connection with insider trading. The gang is estimated to have made a tidy $100m in illegal profits after performing an alleged 1,000 insider trades spanning three years.
How it went down involved hackers breaking into PRNewswire Association, Marketwired and Business Wire and then selling their info to their US associates, who then bought and sold shares in high-profile companies, including Boeing and HP.
This isn't the first time this has happened – according to a report by security firm FireEye – but the complexity of the stunt highlights a growing problem. "This international scheme is unprecedented in terms of the scope of the hacking, the number of traders, the number of securities traded and profits generated," said SEC chair Mary Jo White.
Scott Borg, chief of the US Cyber Consequences Unit, predicted in 2013 that manipulation of international financial markets would be the next evolution of cyber crime, and it looks like things could be headed that way.
Analysts reckon the case shows how vulnerable financial markets are in the digital age and how time-sensitive info can be gotten at without needing any insider contacts. David Fidler, a cyber security expert, says the case also shows the need for legislation to help improve our security online.
He says: "The case highlights something that is becoming all too familiar: that the continued, widespread vulnerabilities in corporate information systems contribute to the degradation of important national objectives, including privacy, the protection of intellectual property and – in this situation – the functioning of markets."
However, what's different in this case is that Fidler thinks that as it's companies that distribute business info and look after corporate PR that're getting their info nicked, it might actually result in some contractual efforts to protect B2B relations.
Ultimately, what's important – as with any security situation – is to turn that frown upside down and use it as a warning to tighten up security and ensure that it never happens again.
For more information on the secure hosting solutions available at UKFast take a look at our website or give us a call on 0208 045 4945.