What you Need to Know about the Slow Rollout of Google Panda 4.2
Google's latest algorithm update – Panda 4.2 – is here, 10 months after its last update, and there's some confusion among SEO experts as to why it's being rolled out more slowly than usual. Harriet, our guest blogger this morning, gives the lowdown on what you need to know.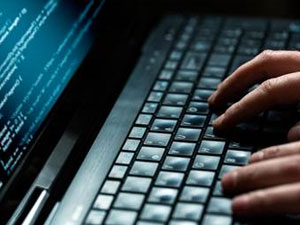 John Mueller of Google has explained the slow rollout is due to 'technical reasons' as opposed to anything else. For many businesses dependant on their google ranking, and who were perhaps punished from Panda 4.1, they would like to see immediate results – however it could be several months before it begins to take effect.
But how exactly will the latest rollout affect your business?
Panda was first designed as a web spam algorithm detector, aimed to refine results so they match the intent of the web search query.  The algorithm affects ranking of businesses online based on quality of content. 2014 Advanced Web Ranking Study states that a click for sites on Google's first page makes up for a huge 71.33 of overall clicks, with the first 5 sites accounting for 67.60 percent. For this reason alone, it is hard not to see the importance of high quality, relevant content.
Sites affected by the last update have wallowed in the punishment of Panda 4.1 and, after fixing their sites, are eager to see the effects of 4.2. Sites that were organically affected by 4.1 included Infotainment and media sites with a lot of images packed on the page and a high number of ads in comparison to editorial. In addition, general information sites with generic content and eCommerce sites with thin content were all heavily impacted.
Two to three percent of sites are likely to be affected by the update. Whilst this may seem like a small number, in the scale of Google this equates to roughly 36 million.
Well-known brand sites continue to dominate the higher rankings even if they do not necessarily meet Google's content criteria. This means for the smaller, lesser known brands, content management becomes even more crucial to online success.
If you start to notice the traffic to your site begin to plummet (which may take several months in this case), it may be a direct result of Google Panda 4.2 and it could be a long time until this can be remedied. In the case of this happening, it is important to start understanding how to create good quality content and wait for the next update.
But what exactly does Google mean by 'good quality'? Factors that improved rankings include relevant, concise, user friendly and original content. One thing that is apparent is that going for quality over quantity is always the best option – lengthy, dense websites may not necessarily rank as high as the ones that are most easy to navigate and give direct answers. It is also important to always keep up to date, and to have 'fresh' content, which could be a blog or news section. It is also possible to run SEO checks to ensure your site complies with the algorithm.
There is an array of factors that contribute to high-ranking content and overall success online. Our advice is it is always worthwhile to keep improving your site, aiming for effective usability and awesome content – even if you may not know when the next update is coming!