Fridays at UKFast – 7th August
Welcome to another instalment of Friday everybody! This week we've been discussing manufactured success and sharing who the amazing DEA finalists are! We've also been taking a good long look at the next generation of email security and five reasons to migrate, as well as first impressions from a UKFast newbie and the biggest security update possibly ever! Finally we've got the lowdown on the UK's new addiction and Google Panda 4.2.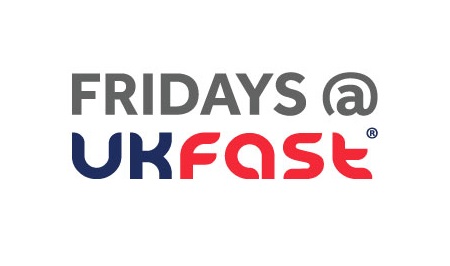 The Glass door
Google Glass may have been pulled from mainstream shelves earlier this year but it seems it's back – sort of. Google is doing a quiet relaunch of the wearable headset but only to certain healthcare and manufacturing employees. The consumer version will probably be about another year in the making.
The re-release has a slightly different design and is focused on business use. This time there's no frame as such, it just comes with a clip that allows you to whack it onto a regular pair of specs.
Google's now passing the prototype onto dev guys to work on, ready to start sending it to businesses later this year. Keeping it in a strictly business sphere – at first at least – is a smart move as it'll get around previous issues from having any old Larry walking around with one; for example, privacy issues from members of the public walking around and filming all and sundry. Instead the focus will be on things like surgeons filming procedures and other focused uses.
Total recall
If you have an EE power bar battery charger there's a product recall going on that you definitely need to know about, after a charger exploded recently and burnt a medical student pretty badly. So,  if you have the E1-06 incarnation of the charger, read on!
The portable chargers have been given out for free to EE customers since April as part of an exchange system; customers could bring their current bars back to stores after they ran out of power and swap them for charged ones. EE said it has: "identified a very small number of incidents where Power Bars have overheated, all of which relate to batch E1-06 (written as Model:E1-06 on the side of the device), and could pose a fire safety risk.
"We're therefore recalling batch E1-06 and request that customers stop using them and return their device to a local EE store at their earliest convenience. Power Bars from any other batch aren't affected by this recall.
"It's our intention to replace these chargers once we've completed our investigations; we'll be in touch once these have been concluded. We're really sorry for any inconvenience this may cause."
Searching for stolen content
Digital campaigners reckon that YouTube should be doing more to police the site for videos taken on hijacked webcams and then posted online; a type of attack which is known at Ratting. Stolen content has apparently racked up millions of hits on the video sharing site, according to the Digital Citizens Alliance, and the group say that – as the owner of YouTube – Google should be doing something about it.
This incredibly creepy offence often involves short clips of content which you then have to click on to get to a longer video, which might have paid ads or charge for access, which is how the attackers make money out of it. The most popular of the videos are of young women, and because of the invasive nature of the crime, often the victims won't speak up out of embarrassment. The DCA reckons it might need a team of specialist people to trawl the site for the content, as people can pick up on illegal content that algorithms can't. Get on it Google!
This guy.
Have a great weekend!